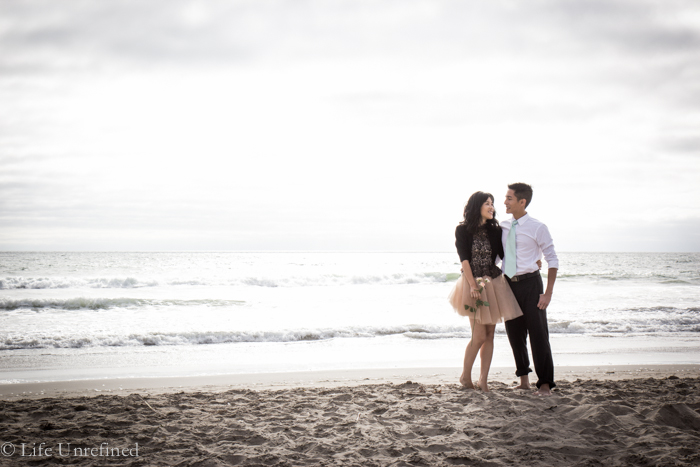 My only sister is getting married and with it comes all the motherly instincts an older sister would have. Not surprisingly, I have been reflecting upon my own seven-year-plus marriage and the journey it has taken.
Mr. Wonderful and I had no idea what "for better or for worse" really meant when we said our wedding vows. As friends, we saw each other in all our annoying and moody ways. As a dating couple, we gave each other chicken soup when one of us caught the cold, and went through career changes and family drama together. When I was bedridden from a nasty car accident, he brought a bouquet of tulips from Chicago. As we recited our lines to each other at the altar, we naively thought we understood what marriage was all about.
A year after we got married, I had clinical depression. It wasn't the first time I suffered from depression, but this time it was more severe and longer than it had ever been before. It's not a condition understood by very many people unless they've gone through it themselves, and Mr. Wonderful saw me turn from a person who wanted to have dinner parties every week to not wanting to do anything but sleep and cry. I became paranoid, anxious and overly sensitive. I hated myself. When I heard someone was dying, I told God I would be happy to trade places. I know it sounds terrible to not want the gift of life, but I didn't want mine.
Mr. Wonderful faithfully went to counseling with me, even though the sessions had little to do with him. He didn't know what else to do. The therapist told him there was nothing he could do. It was my "problem," and I had to get through it somehow.
I can't imagine what that period was like for my husband. He would suggest having friends over. I would say no. On the rare occasions I agreed, I would sit listlessly at the dinner table, staring blankly at the wall behind our friends' faces, completely void of conversation. I dreaded family events, always trying to muster up the best face possible, only to be totally exhausted afterwards.
Mr. Wonderful is not a saint, but never once did he blame me or my depression for our shell of a marriage. He would tell me that he still loved me, and would choose what was left of myself over not being married to me at all.
After three years, the cloud gradually lifted. Perhaps it was therapy. Perhaps it was a miracle. Perhaps it was because I eventually decided to make a plan to change my life. When you feel you've hit rock bottom, suddenly taking risks doesn't seem so scary…
…continued here

Linking to More Pieces of Me and On the Daily Express