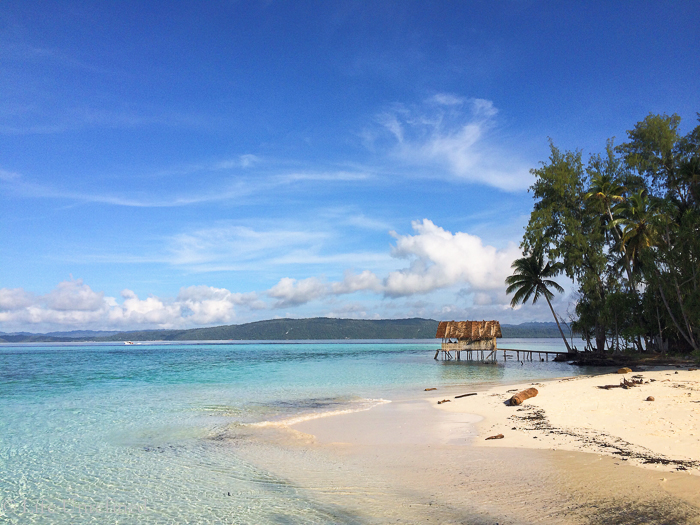 It was Mr. Wonderful's wish to visit the remote area of Raja Ampat in Indonesia for our round-the-world travel. Renowned for its pristine corals and abundant marine life, it's a dream for many divers to make a trip out there.
Remote, however, always sounds better than it is. Our Indonesian friend booked the entire 5-day trip for us, and for $600 a person ($1000 for divers), it seemed like a good deal. That is, until we were greeted with huts that only had partial walls, ripped mosquito nets, and squat toilets. Taking a "shower" meant scooping water from a garbage can and pouring it on your head while mosquitoes flew about. As one person in our group said, "I don't think I've ever been so uncomfortable in my life."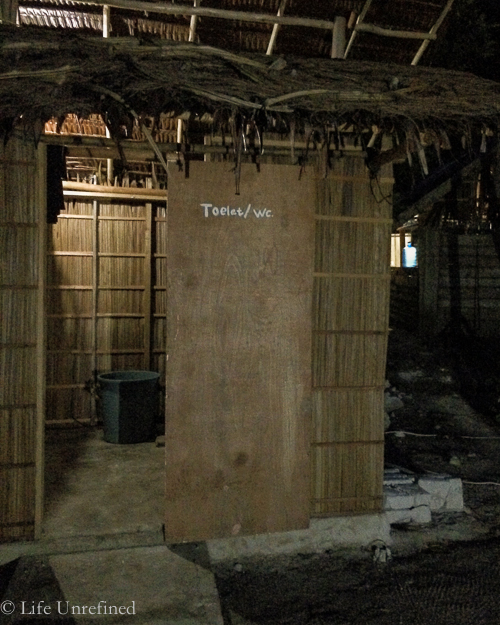 Luckily, our discomfort was rewarded with immense beauty. So many beaches claim to have white sand, but no, this was white sand. Powdery and soft, I felt as if I was walking on stretches of baking flour. The waters lapping the shore were swirls of deep blue and rich turquoise. As long as I didn't think about the hut I had to return to at night, I could understand why previous travelers have deemed Raja Ampat "heaven on earth."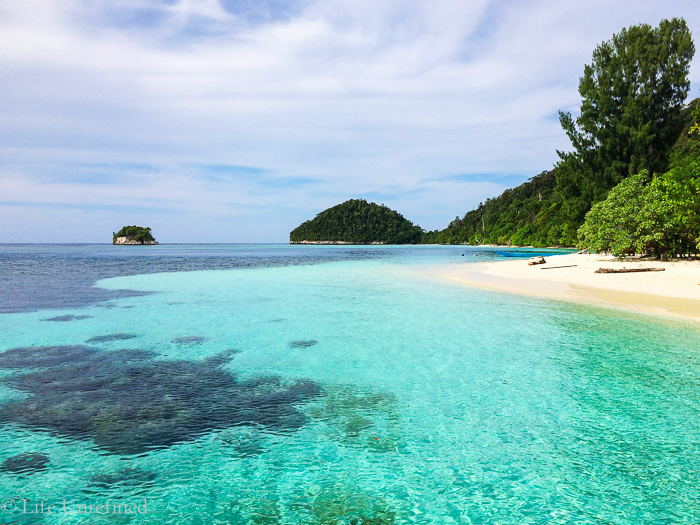 While Mr. Wonderful went diving, I snorkeled among manta rays, large clams and a plethora of colorful fish. Hundreds of blue tangs swirled by me as I played hide and seek with an angelfish among the coral. It was like visiting an aquarium, except I was no longer just a spectator but an interactive player. Sharks swam shyly by as my friends motioned excitedly towards a few wriggling barracudas. Without a doubt, the snorkeling was even better here than the Great Barrier Reef in Australia.
Yet the highlight was our group's exclusive climb up the limestone cliffs in Wayag to partake in the glorious view of the islands below. It was a cloudy day, but the landscape was still breathtakingly spectacular. Knowing that not many people have been able to see this natural beauty made it all the more special.
Would I recommend Raja Ampat? Yes. Bill Gates has reportedly made the trip out there three times already (in his private yacht, of course), if that means anything to you. However, for those who are not keen on roughing it, I would recommend splurging on this place (perhaps the only hotel in Raja Ampat with toilets).
If that's too expensive, I would suggest waiting a few more years until the tourism industry picks up. I imagine that better accommodations will be more readily available in the near future. Just make sure to visit Raja Ampat before everyone else knows about it!