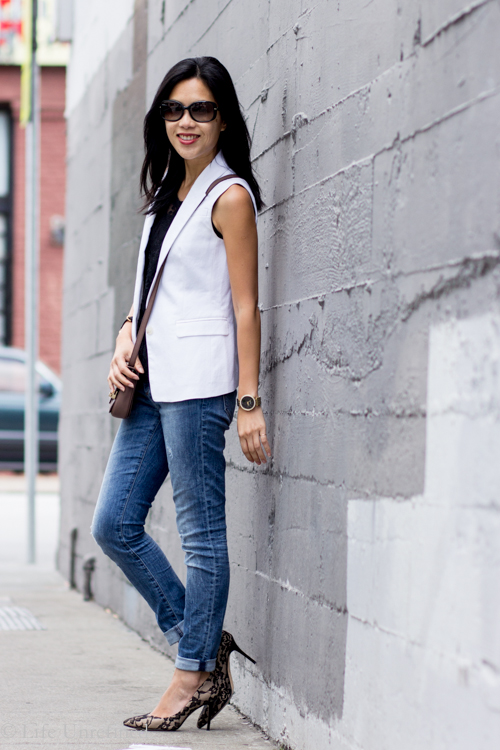 I once wrote about mourning the loss of my favorite jeans, the Ava straight leg by Citizens of Humanity. They still carry it, but the new versions are a little wider around my calf and ankles, making it look more bootcut than straight. The extra ½ inch circumference does make a difference.
I became every sales associate's nightmare, trying on seven, eight, ten pairs of jeans and not buying a single pair. I get it. I used to work in retail. But I'm not going to shell out a lot of money for jeans that aren't, well, almost perfect.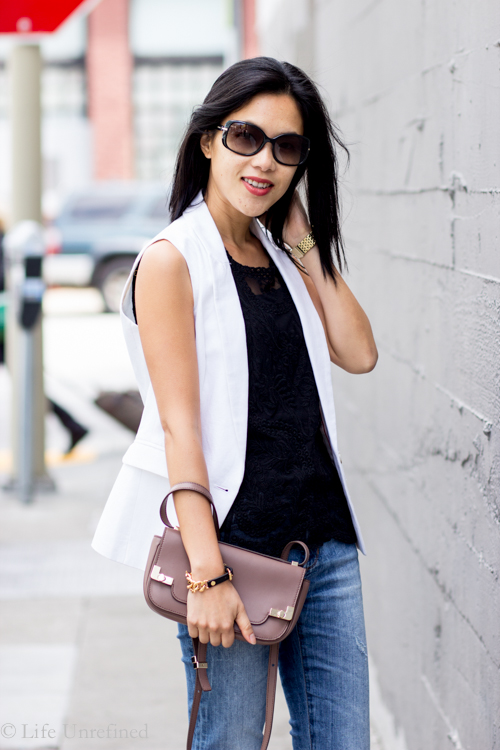 I went for two years wearing jeans I liked but didn't love, buying a few decent pairs at Ann Taylor for as low as $20 on the sales rack. I even found a $10 pair at Forever 21 that lasted me for six months. At that price, you can't really complain.
On a recent visit to the mall, I decided to stop by Banana Republic to see what was new. I'm a fan of the new creative director, Marissa Webb, but I was already traveling around the world by the time she released her first collection. Was she able to weave her J.Crew magic for BR? I wanted to find out.
One foot into the entrance and I saw a table with Banana Republic's line of premium denim. "Premium" denim? This was news to me. I picked up four different styles and headed to the dressing room.
The first few were the usual disappointments – too tight in my thighs, too big of a gap around my waist, or too baggy around my calves. Then I tried on the Distressed Skinny Ankle Jean in Mia wash.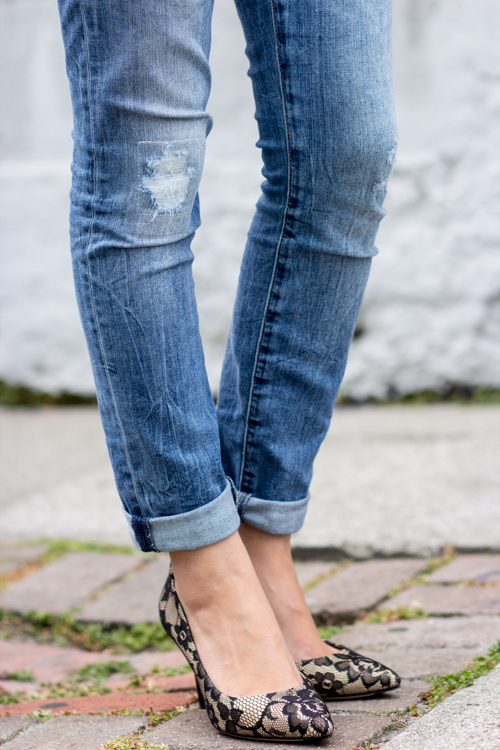 They were…pretty close to perfect. I even started grinning to myself in the fitting room. The fabric is super soft with just the right amount of stretch, but cut to skim my legs instead of pinching or flapping. I couldn't remember the last time something fit me so well off the rack. On someone who is 5'2", the uncuffed ankle jean cuts off right past the ankle for me, which is where I would normally pay someone $15 to hem.
I liked them so much I didn't even bother asking if there was a sale, or when the next sale was going to be. $98 is expensive, but they're still less than what I was willing to spend on a near perfect pair of jeans. Plus I was going to save $15 by not needing to hem, which almost never happens. The quality is truly comparable to designer jeans that are double the price. Trust me – I've tried them all (or at least, a few dozen). I only wish they came in a dark wash (though the Medium Wash does come close) and a black version.
When did Banana Republic get so good? I can't wait to see what else the new creative director Marissa Webb has in store for us!
Do you like the new direction Banana Republic is going? What do you think of their Premium Denim line?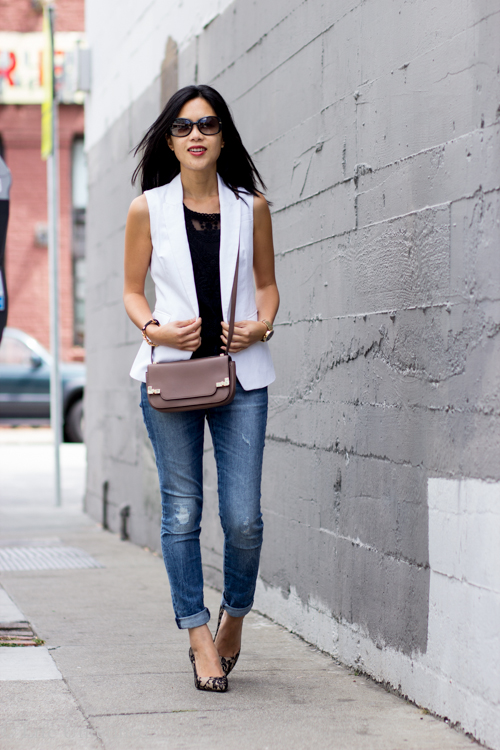 Banana Republic jeans, Banana Republic sleeveless blazer (similar), Express black lace top (similar), Brian Atwood Malika2 heels (similar), Lancel crossbody purse, watch (thanks to Caravelle!)