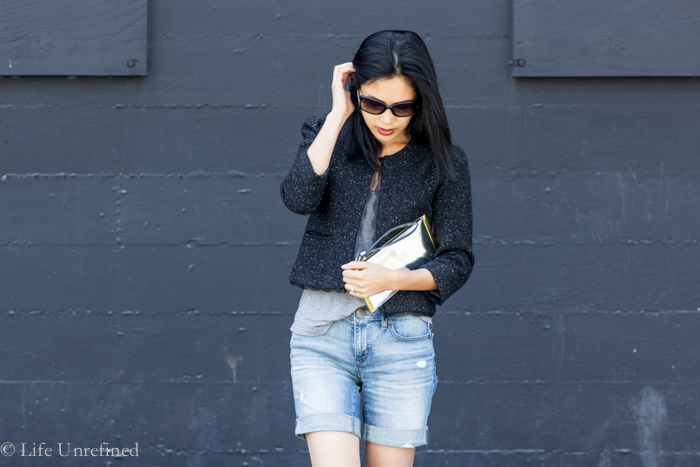 Living in San Francisco, I rarely get the chance to wear shorts. I had friends who came to visit from the hot and humid East Coast recently, and lamented over the fact they forgot to bring their jackets. It's California, so isn't it sunny all the time? Nope. Not in San Francisco. Even in the summer, we frequently need a second layer (travel tip if you ever visit my foggy city!).
So when the weather finally reached the 70s, I eagerly pulled out my new pair of LOFT distressed shorts. There's something about being in my 30s and feeling more age-appropriate in a longer hemline. When Mr. Wonderful and I did our great purging recently, I realized I hadn't touched my shorts with a 3" inseam in several years. When I do wear shorts nowadays, I favor Bermuda styles and capris. My shorter shorts were some of the few things Mr. Wonderful did not want me to get rid of!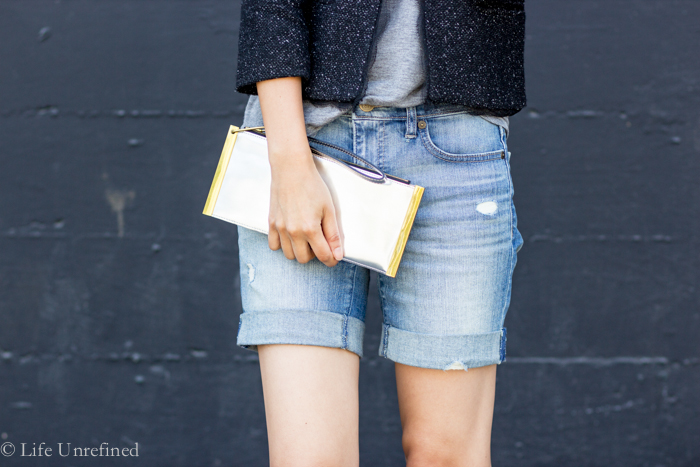 These distressed shorts are a happy medium between being fairly conservative but still having a stylish edge. I recently paired it with a tweed jacket (another LOFT favorite!) and my go-to silver kitten heels while running errands during the weekend. I'm all about being casual but still feeling put together.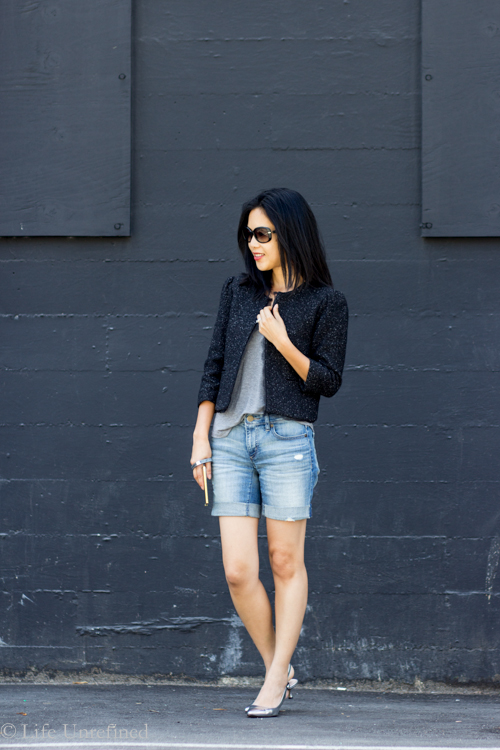 LOFT shorts, Banana Republic drapey racerback tank, LOFT tweed jacket (similar), Clarks silver kitten heels (similar)
What do you think of shorts with longer inseams? Is there an age where short shorts (3" inseam or shorter) should definitely be a no?