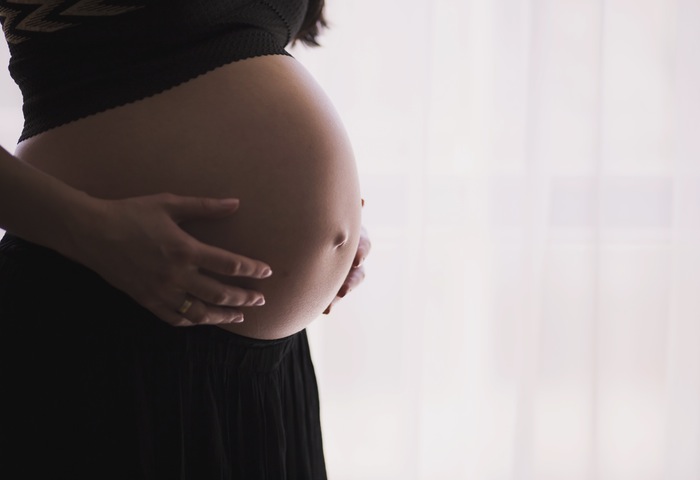 (This is a stock photo, not me!)
I wrote this for my newly pregnant friends who asked me if there was anything valuable I learned during my recent pregnancy. If you're a mama-to-be (or the spouse of one), this might help you, too!
Eating eggs can reduce morning sickness.
I discovered this by accident. I had been feeling nauseous for most of my first trimester, until Mr. Wonderful and I went on vacation and stayed at a bed and breakfast. The wonderful hosts made us eggs every morning, and I happily noticed that by coincidence my nausea had disappeared. Until we were served French toast one morning. Turns out there were something about eggs that just made me feel better (and it wasn't the protein, because when I tried to sub the eggs with chicken one day, I still felt sick).
Prenatal yoga took away most of my aches and pains.
Before I was pregnant, I tried yoga twice and hated it. I'm one of the most inflexible people I know, and felt self-conscious about my limited abilities while everyone else was bending into pretzels. But I was already feeling some achy pain in my first trimester, so when a local studio offered some free introductory classes, I thought, why not? After the first week, I felt an immediate improvement. I ended up committing to prenatal yoga twice a week, but noticed the aches would return if I skipped more than a couple of classes in a row. (Bonus: I also had a relatively easy delivery, although there's no proof that was from the yoga.)
Probiotics can help relieve constipation.
If first trimester was about nausea, then second trimester was about dealing with constipation. My OB advised prunes and stool softeners which provided some relief, but not entirely. It wasn't until my sister (who is a practicing dietician) suggested I start taking probiotics for overall health improvement that I happily discovered it helped with regularity, too.
Salad can make you sick.
Raw seafood and cold meats may be the notorious foods to avoid while you're pregnant, but don't overlook salad which can also have listeria. I had a wretched food poisoning experience due to a salad I ate at a local, mid-range restaurant. Having previously worked at a fine dining restaurant, I know that greens don't always get properly washed and should have known better.
Life is a miracle.
It really is. I know this is an odd one to throw in the list, but it's also the most valuable thing I learned. I absolutely hated being pregnant during my first trimester, and wondered why anybody would want to do it more than once. But when I felt Little V starting to kick towards the end of my second trimester, I realized I knew the answer. Life is a miracle, and it's an amazing process to experience a little being growing inside of you.
For my mama readers – what are some valuable things you learned while you were pregnant?