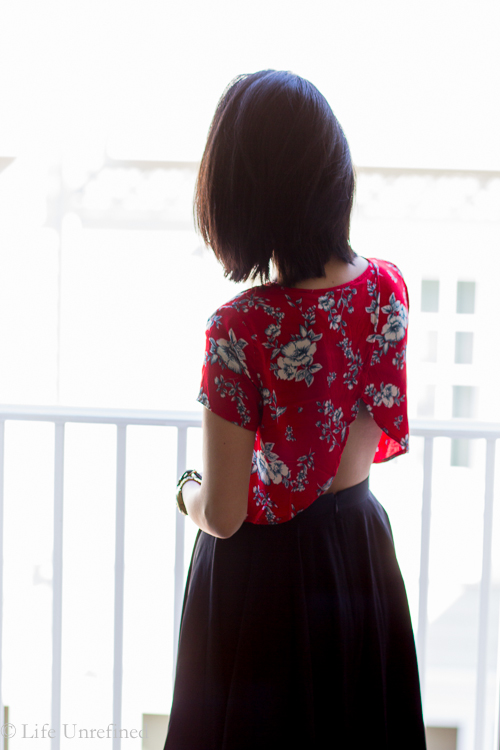 Mr. Wonderful and I decided to take Little V on her first overnight trip recently, and headed towards Monterey Bay. It was a rare sunny day (the weather in Northern California is not at all the same as the southern parts of the state!) and it seemed like everyone was trying to get their tan on by the beach.
I took this opportunity to wear a floral crop top I had just purchased at Forever 21. As I mentioned in a previous post, I've recently jumped on the crop top wagon because it goes well over high-waisted skirts (a new fave to disguise the postpartum belly!). The flowy cut kept me cool as the temperature crept up to the 90s that afternoon. I later wore it to dinner with this silky black skirt and kitten heels.
What are your favorite pieces to wear on hot days?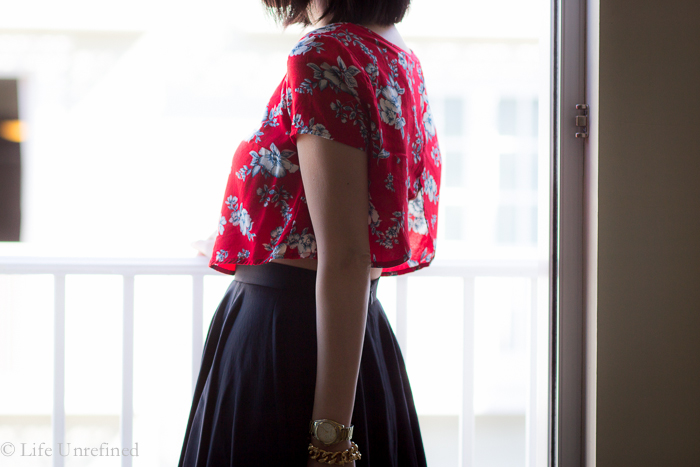 Forever 21 Floral Crop Top (similar), Club Monaco skirt (similar), Michael Kors watch