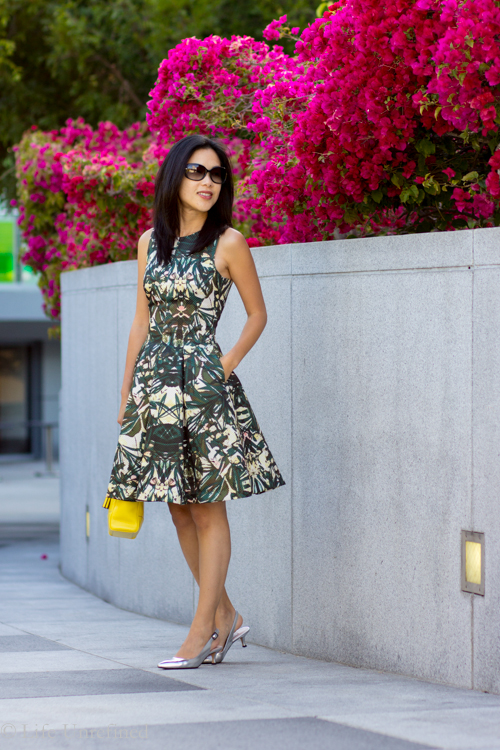 I hate shopping at H&M. The store is usually a mess, and the quality of most of their items is so cheap that it's better to spend a little bit more on a sale item elsewhere.
But every so often, I pop back in against my will. The European brands thankfully have not given in to vanity sizing, so it's one of the few non-designer places where the size 2 fits better on me than the 00 from J.Crew. And sometimes I'm rewarded with a rare find, like this striped skirt I discovered last time.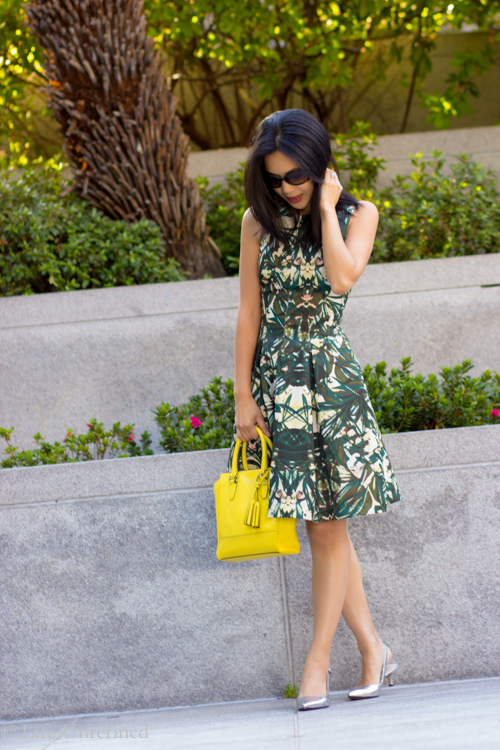 On my latest visit, I went in looking for some crop tops, but a few dresses caught my eye instead. The unexpected winner was this tropical dress, which fit so perfectly I knew I wouldn't be able to eat much for lunch. The craftsmanship was solid, and the thick fabric felt comparable to something much more expensive though it was merely polyester.
And pockets! The pockets sealed the deal. Now that I live in the city, I constantly need my phone to navigate around the streets and it's much easier to slip it into a pocket instead of rummaging through my purse each time.
Here are the other dresses I tried on at H&M: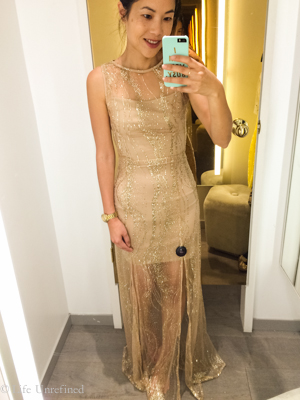 Long glittery dress
I'm not in the market for a formal dress, but this was so pretty I wanted to try it on. At $129, it's expensive but maybe not for a night of feeling like Cinderella. Or Gwyneth Paltrow. It fits very tightly, so size up if you are interested.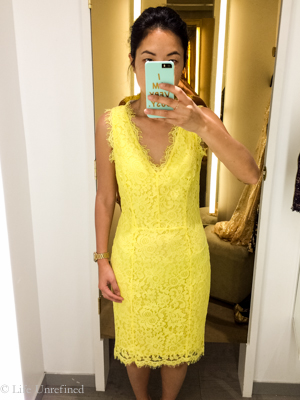 Fitted lace dress
Yellow dresses in just the right hue are hard to find and this one fit quite nicely. However, it was a bit sheer for my taste and the edges of the cheap chantilly lace looked haphazard around the neckline.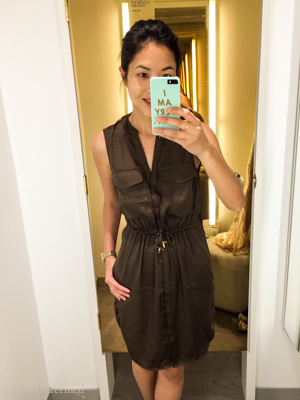 I've been looking for a comfortable, stylish shirt dress and I almost bought this one. I ultimately passed because it seemed to wrinkle easily and the polyester felt prone to static cling.
Time for date night with Mr. Wonderful!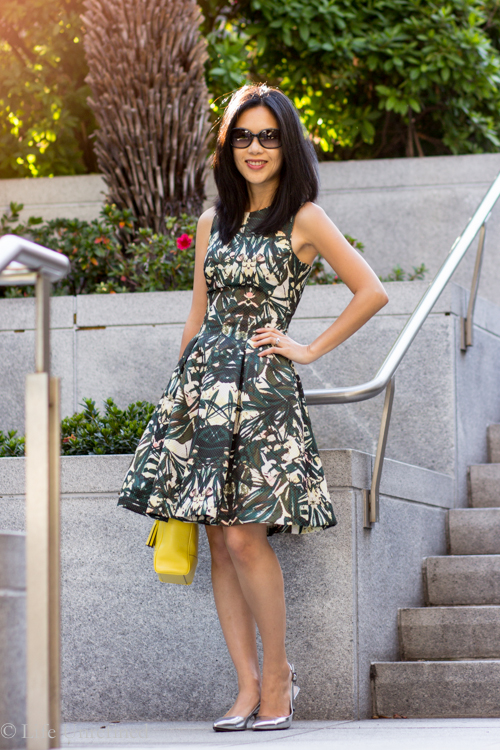 Dress: H&M (in another color, in another style), Bag: Coach
Do you like shopping at H&M? What was your most recent find there?