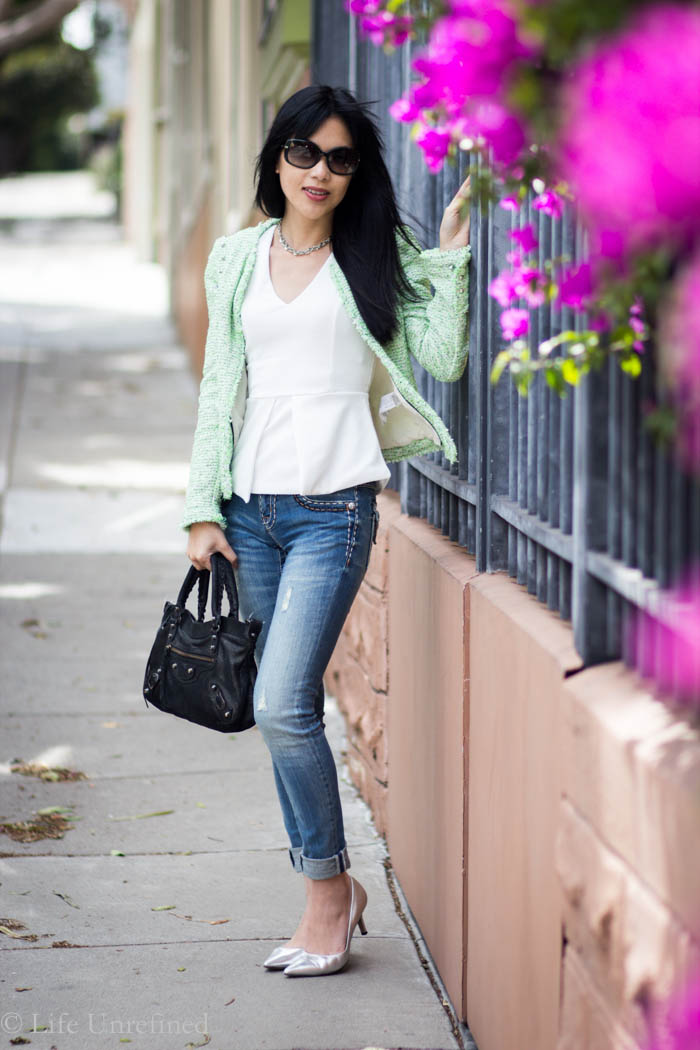 Before I left for Panama, I lived in these jeans all summer.
For a few years, my favorite jeans were a pair of Citizens, in Ava Straight Leg. I wore them even when they turned three shades lighter and there was a huge hole in the knee with dangling loose threads, until one of my male friends (who does not care for fashion whatsoever), informed me it was time to get a new pair.
To my dismay, Citizens no longer makes their Ava in exactly the same way. It's now slightly more boot cut than it is straight, the fabric is no longer quite as soft and the waist-to-hip ratio is off (and I still have my old pair to prove it). Reluctantly, I was back in the market for a go-to pair of jeans and the last two years have proved futile.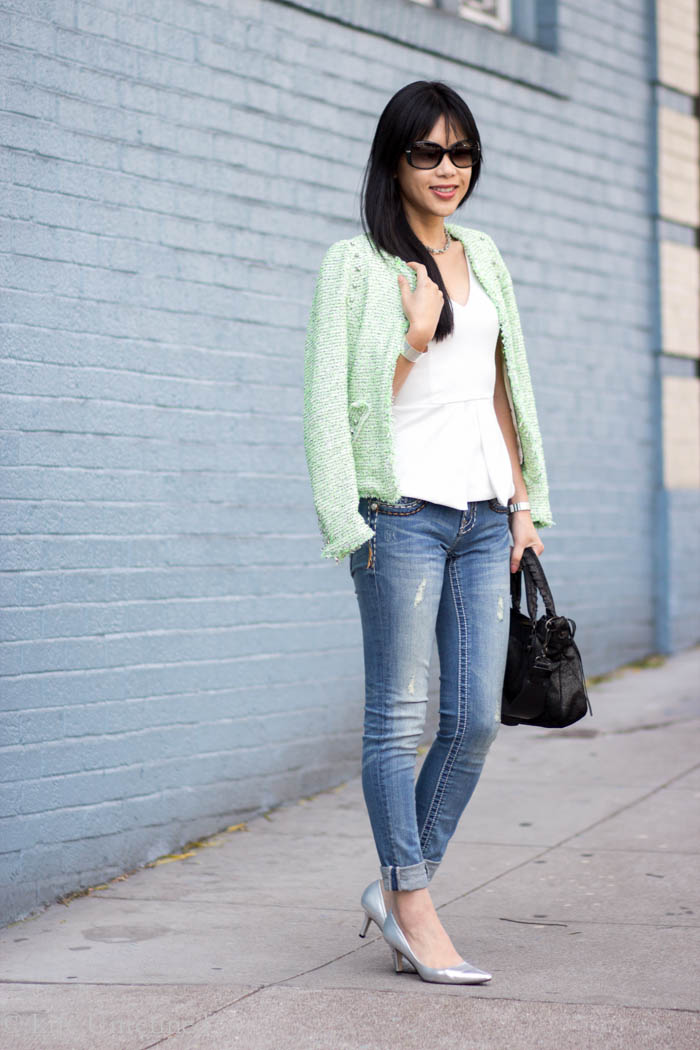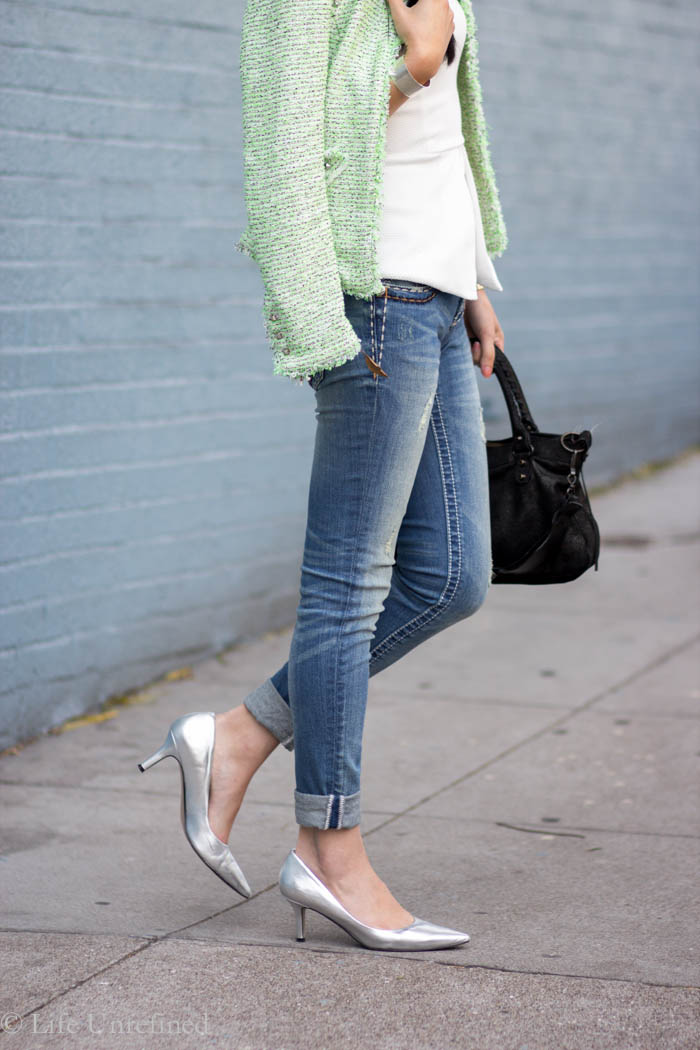 Miss Me had sent me this pair back in June, and at first I wasn't sure how I felt about the Western style pick stitching and blingy crystal accents. I had never owned a pair of jeans that were distressed, cuffed, or embellished before, as I normally prefer more subtle details in my clothing. When I put them on though, I loved how comfortable they were and how well they fit me. They quickly proved versatile and became a new favorite in my daily wardrobe.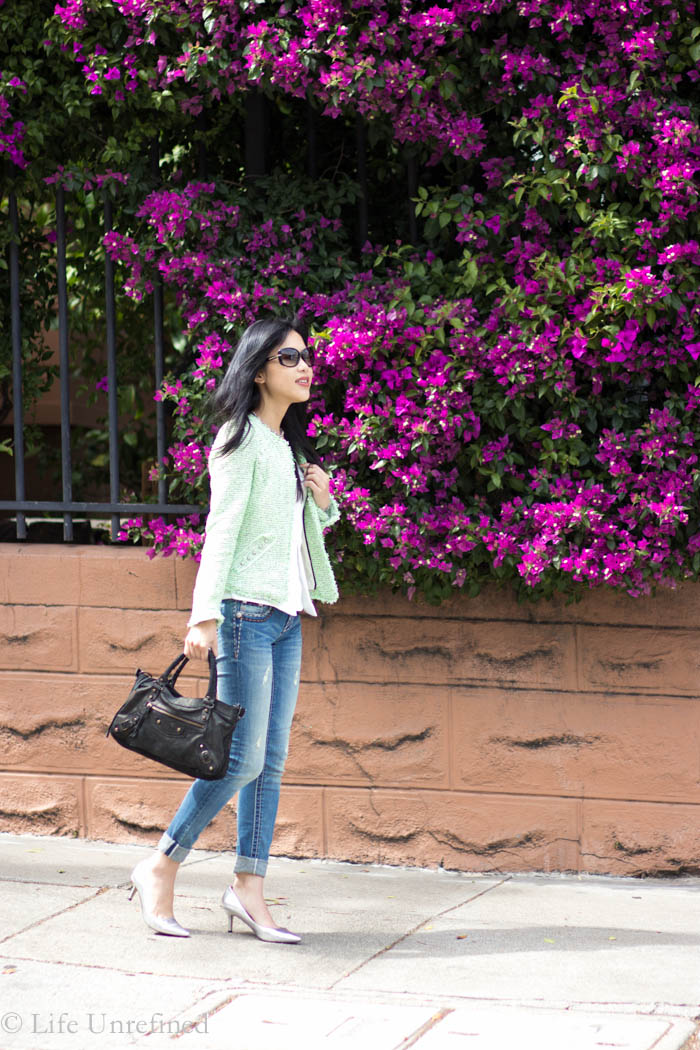 Miss Me jeans in Two Tone Big Stitch Border Cuffed Skinny (thanks to Miss Me!), Zara tweed blazer, Asos white peplum top (bargain version), Balenciaga handbag, Nine West Flax silver pumps
Do you have a favorite pair of jeans? What brand are they, and what do they look like? I'd love to know!