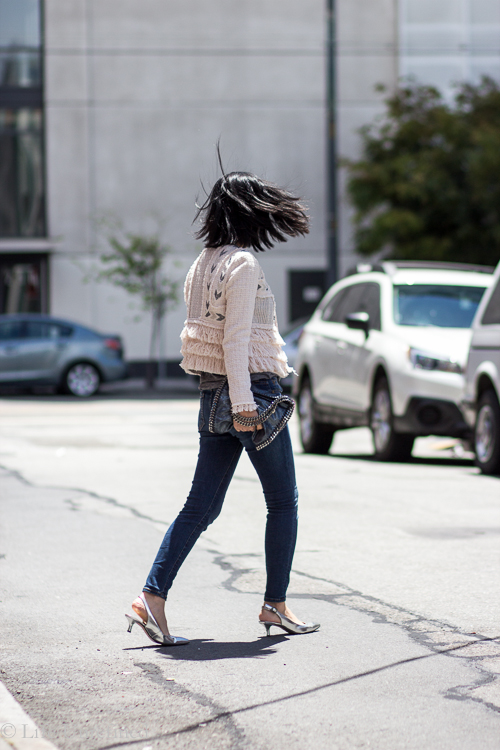 I discovered my penchant for tweed jackets a few years ago, when I realized how easy it was to throw one on over my everyday denim and instantly feel put together. Especially in a cool climate like San Francisco, a light jacket is almost always a must. A tweed jacket is a piece that can take my normal t-shirt and jeans outfit to church or dinner in about 10 seconds.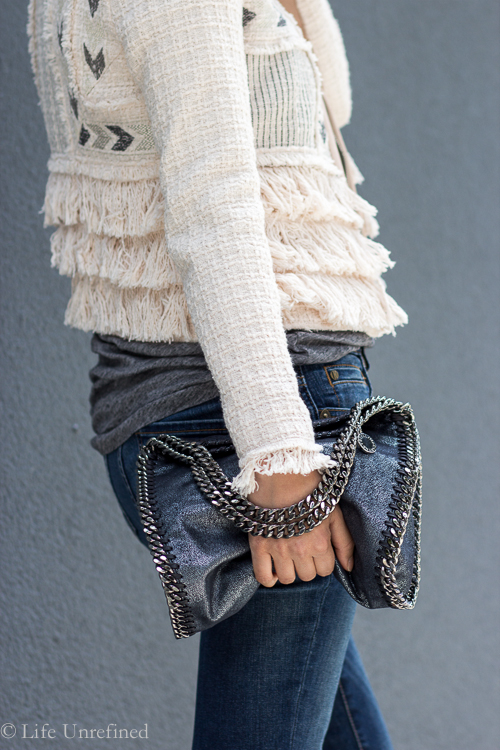 Mr. Wonderful still doesn't quite understand it. "It looks like a carpet," he says whenever I throw one on, as if I didn't hear him the time before. Nevertheless, my "carpet" collection has increased steadily, with this one by Rebecca Taylor being the latest addition. Mr. Wonderful had gallantly offered to watch Little V one Saturday afternoon, and I spent my freedom combing through the sales rack at Bloomingdale's. Spring/summer clothing is being heavily discounted right now, and I found this one for 70% off.
In other news, Nordstrom is having its anniversary sale this week! The popular Kut From the Kloth 'Diana' jeans I'm wearing in this post are on sale and I'm thinking of ordering the Vigoss 'Chelsea' distressed skinnies. I waited too long on the white version, and they sold like hotcakes!
What are your thoughts on tweed jackets? Is there anything you throw on that always makes you feel put together?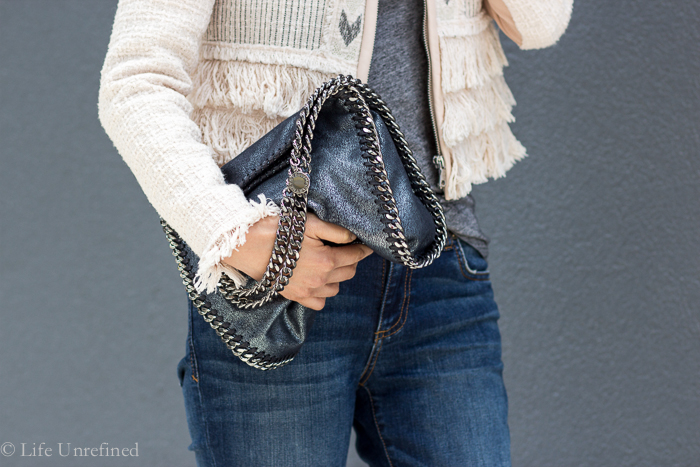 Rebecca Taylor 'Movida' cropped tweed jacket, Kut From the Kloth 'Diana' skinny jeans (current version), Madewell whisper v-neck tee