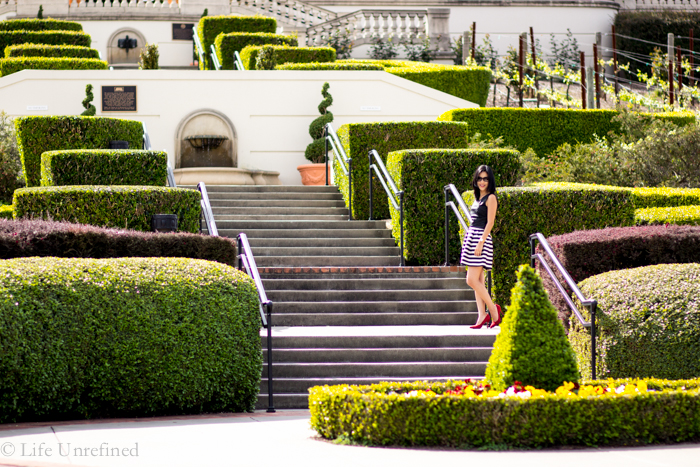 Two weeks before our around-the-world trip ended, Mr. Wonderful asked, "Besides friends and family, what are you most looking forward to about being home?"
I thought of sushi, ramen, and Whole Foods. I thought of my bed. All things I love.
"My closet," I replied, with a smile. After living out of a suitcase for 6+ months, I looked forward to creating outfits again. There's only so much you can do with a pair of hiking pants, two pairs of jeans, two sweaters, and a handful of tops.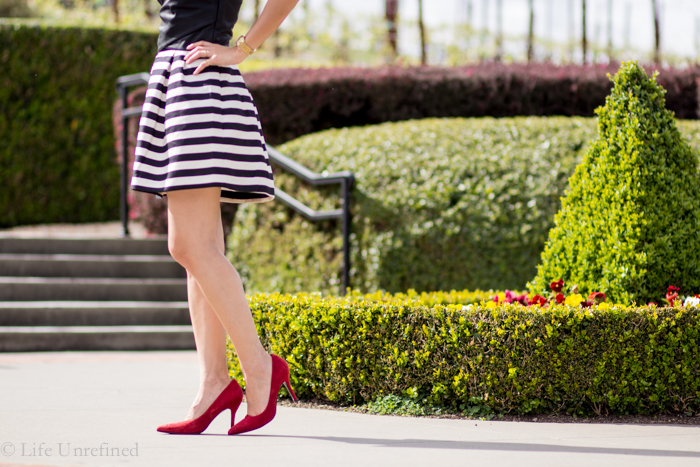 Patterns! Colors! My leather jacket! Seeing my old clothes and shoes made me realize how much I have missed this part of me. The fashion possibilities have reopened.
The other day, we decided to play tourist to our own Northern California and took a day trip to Napa. I, of course, fully dressed up for the occasion.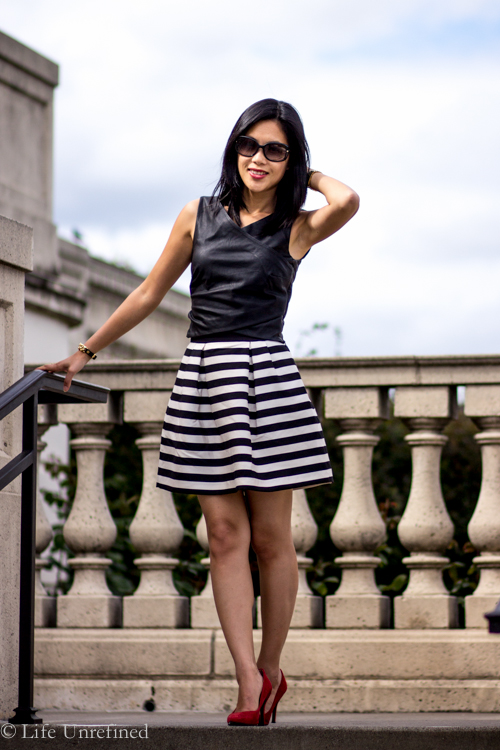 "Wow," Mr. Wonderful said approvingly, as I slipped on a pair of red pumps. "Did you really used to dress like this? Are these really your clothes?" I rolled my eyes at him and we continued our day with wine, cheese and basking in the sun. Some people spend money in order to visit California. I get to call it home.
It's good to be back.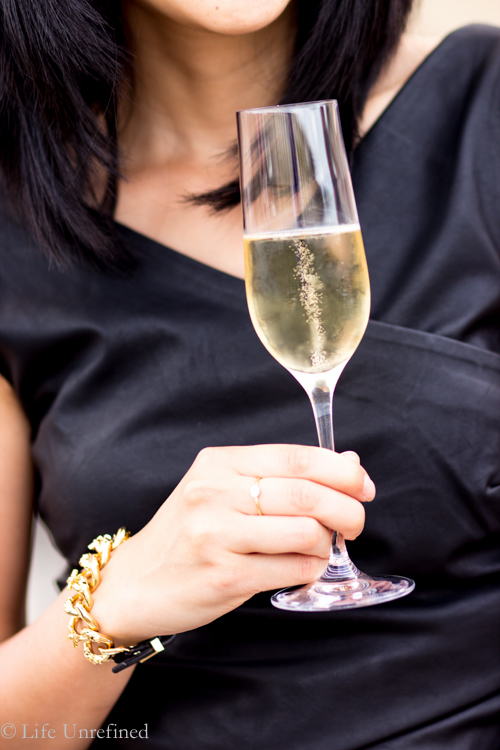 H&M striped skirt (similar, sale!), Zara faux leather top (similar, bargain), Nine West Flax pumps