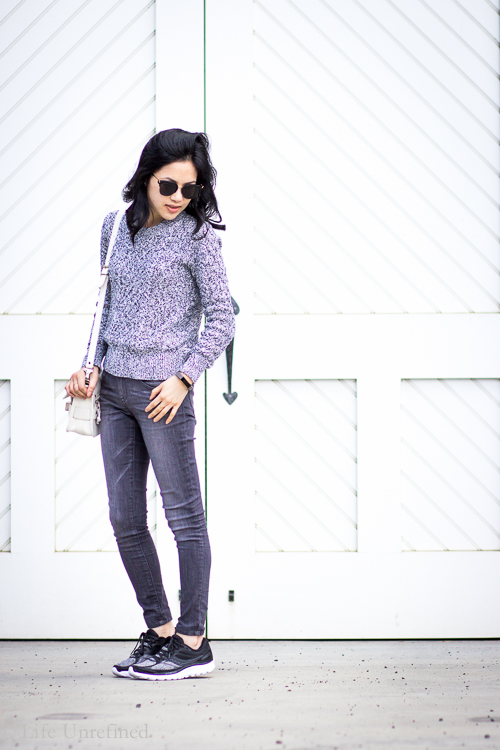 Thanks to my sister and brother-in-law, Mr. Wonderful and I were able to get away for a weekend trip recently. It was only the second night we've been away from Little V since she was born, so it was quite a big deal! I threw on a casual gray-on-gray ensemble and off we went.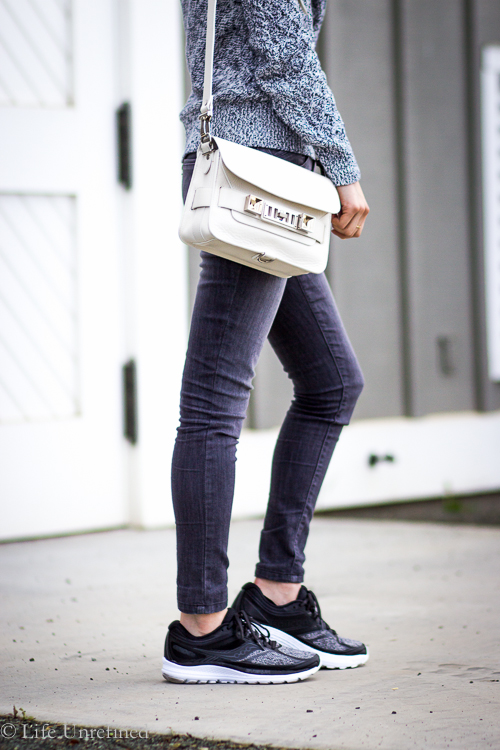 J.Crew sweater, Wit & Wisdom Ab-solution skinny jeans in Grey, Saucony Guide 10 sneakers in Marl
Living in San Francisco means Napa is only an hour's drive away. We didn't have much planned since we had been there many times before, but Mr. Wonderful wanted to try out Corison Winery. Did you know Cathy Corison was the first woman winemaker-proprietor in Napa Valley? Not to mention, the 1999 Kronos Cabernet we had as part of our tasting was stellar. Unfortunately, the $300 bottle was not in our budget to bring home with us.
After the wine tasting and a scenic drive, we headed to our hotel where I changed out of my jeans and into a tulle skirt. It's one of those fantasy pieces that I had always secretly wanted but couldn't rationalize. When I found this Monique Lhuillier on a rack for 90% off though, I caved. Pairing it with a cozy sweater makes the outfit more approachable. And honestly, one of the best parts of the weekend was sitting in our hotel room in my tulle skirt, watching TV, not having to keep track of time or wonder when Little V would wake up from her nap, crying. It was nice to not have to be practical or grown-up, even for a short while.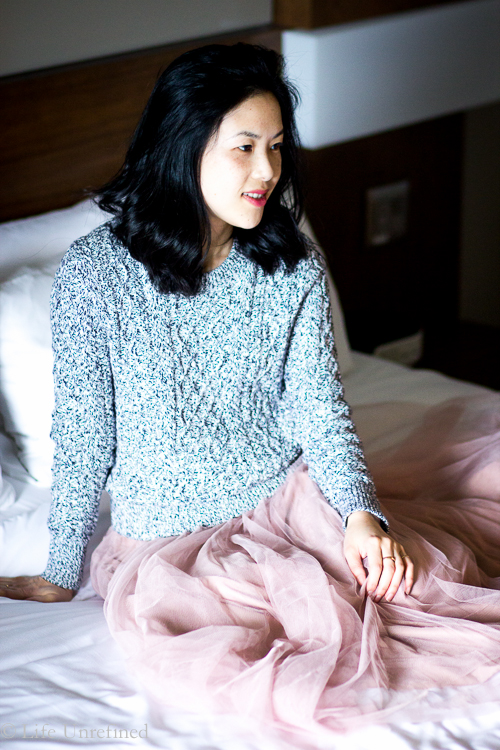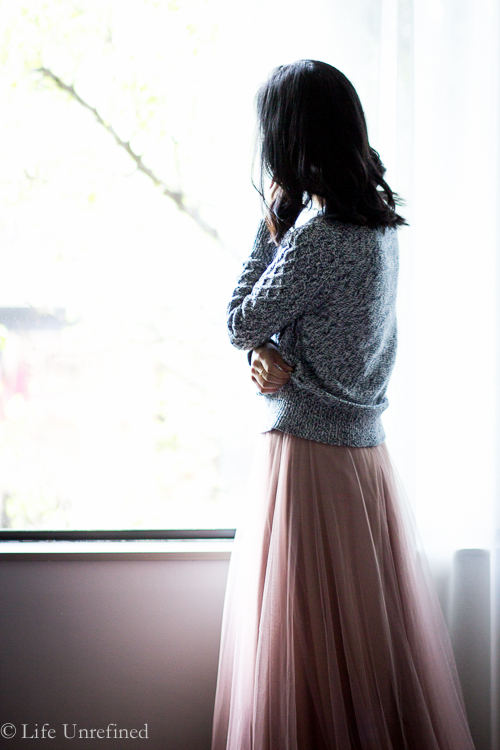 J.Crew sweater, Monique Lhuillier skirt (sold out, but still on Ebay)
What does your perfect weekend look like?