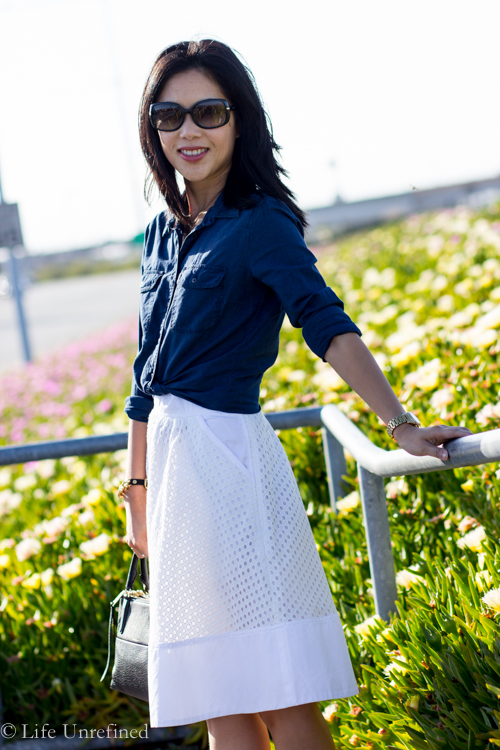 A month ago, eShakti contacted me about doing a blog review for one of their products. Since the company is known for their customized tailoring, I was happy to check it out. As someone who is a 5'2" petite, shopping can be frustrating, as a lot of clothes are made for women at least a few inches taller. In preparation for summer, I selected this white eyelet skirt for review.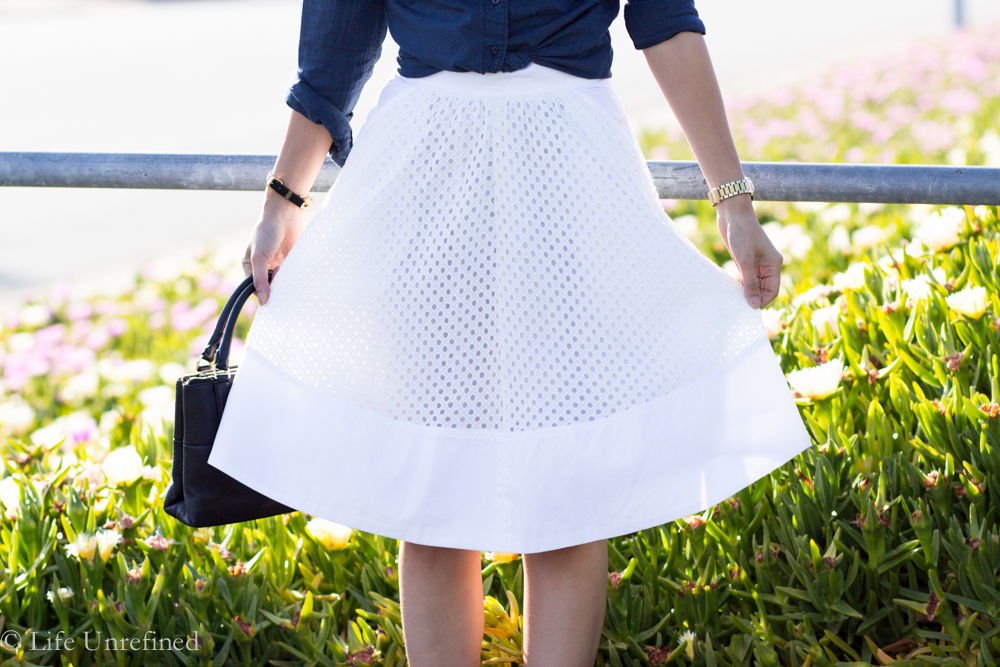 To order, you first select between a standard or custom size option. Even their standard option comes with some free customization choices (pockets or no pockets?), which is great. I wanted to do a thorough product review on their custom size service, so I wrote in my hip, waist, and thigh measurements. They also ask for your height, hip shape, and even if you want your skirt "as shown," short, above knee, knee length or mid-calf. I like skirts to hit a couple of inches above my knee, so I selected the third option.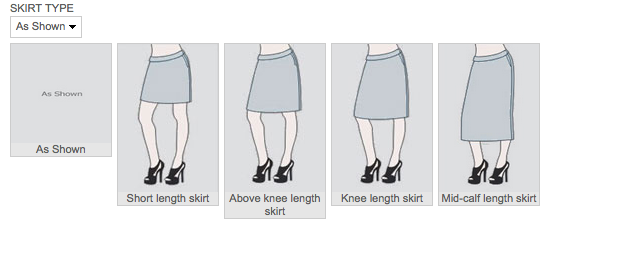 It took a full two weeks before I received an e-mail notification that my purchase was being shipped. Less than a week after that, the package was delivered to my door.
The verdict? I have mixed feelings about the product. The cotton fabric felt nice and thick, but the craftsmanship was not the best. For some reason, there was a seam running down the center front of my skirt, which made it look cheap. Also, the waist measurement I sent to eShakti was 26" but the delivered item had a 27" waist. It also wasn't quite "above the knee" as their image selection had led me to believe. Priced at $120, I expected the skirt to meet higher standards. Perhaps certain design elements can't be helped, but if you ask a customer for their measurements, then it should be fulfilled as specified.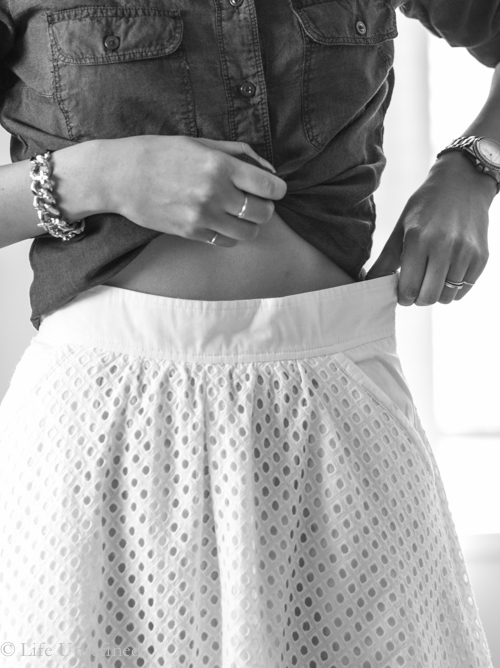 The concept of eShakti has a lot of potential, and for customers who aren't too nit-picky it's certainly an option to consider. But for the rest of us, I hope they will figure out how to deliver orders that follow specifications.
Have you purchased anything from eShakti or other retailers that offer customized tailoring? If so, how was your experience?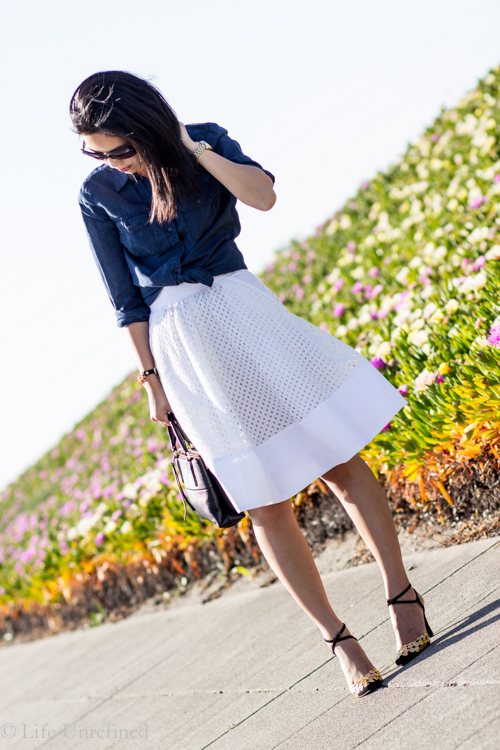 Skirt thanks to eShakti (follow them on Facebook, Pinterest, or Twitter), Gap button-down shirt (similar), Sigerson Morrison heels, Coach bag (updated version)

PS. I'm giving away the skirt I wore above. If you're interested, let me know below!