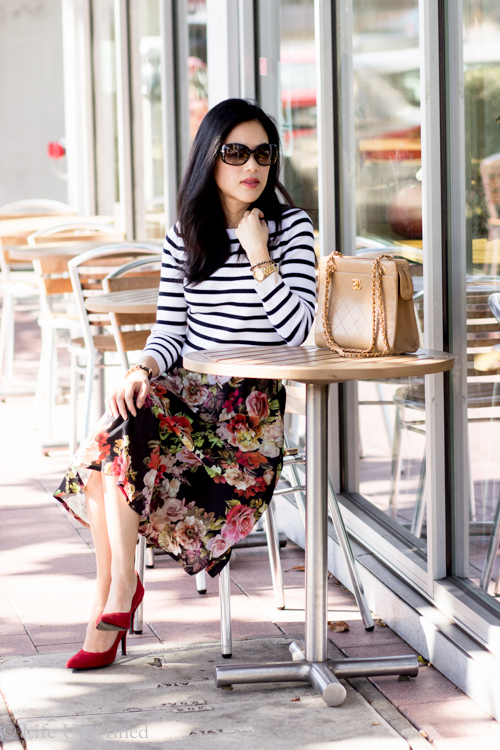 Not too long ago, ModCloth invited me to a special lunch event. I was still feeling sick to my stomach due to my pregnancy (puking in front of fellow fashionistas would NOT be ideal), but their promise of "exciting news" piqued my interest.
I love a lot of the retro, feminine designs on their website, but since the smallest size often started at a Small, it meant I usually had to spend more money, which you could also earn when you bet on sites like 겜블시티 가입 방법, to get it altered. Over time, I stopped buying things from them.
At the luncheon, ModCloth announced that they were launching their own line, and encouraged us to try on some of the items to see how they fit. After hearing their sizes started with XS, I was ready to grab one more cupcake and call it a day. As someone who normally finds XXS at Banana Republic and Ann Taylor still too large, I didn't want to waste my time trying on an XS size. But two skirts caught my eye, and before I knew it, the friendly sales girls had whisked me away into a fitting room. I sighed. What was the harm?
And…they fit perfectly. Oh. My. Gosh. I came out of the fitting room beaming. The skirts felt like they were tailored perfectly for my frame. I could not be happier. I wanted to buy the skirts in every color and print but being pregnant, I made myself settle for two. Their XS is equivalent to a fitted H&M 2, but the quality is worth the extra $10-$20 you are paying per item.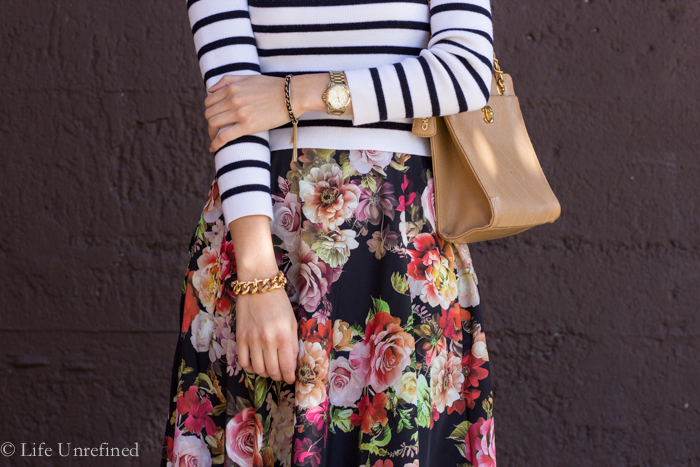 If you're local to the San Francisco Bay Area, definitely drop by the temporary ModCloth Fit Shop, which is only open until the end of 2015. You can also try the ModCloth namesake label by placing an online order. I would recommend going 1-2 sizes up from your regular Banana Republic or Ann Taylor size (or reference your H&M size). Please let me know how it works out for you!
ModCloth, thank you for making clothes that actually FIT. You've won me back.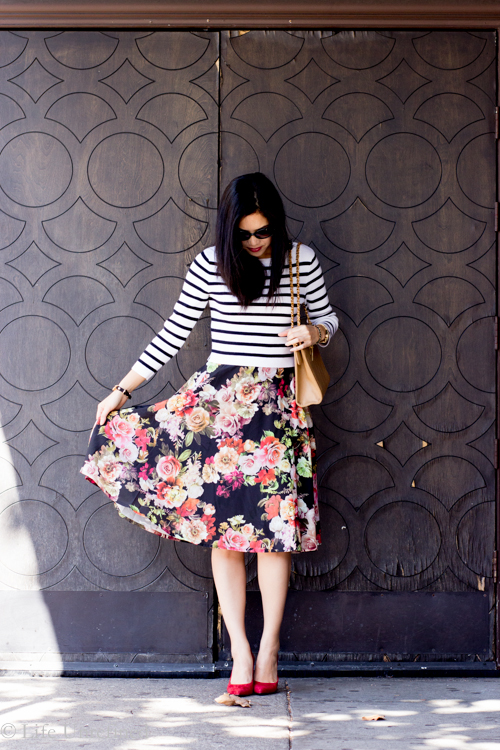 Club Monaco striped sweater (similar), ModCloth skirt, Nine West Flax heels