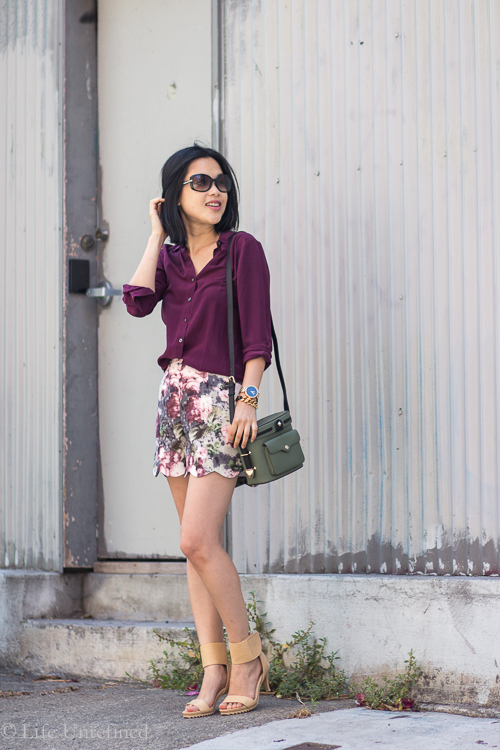 Warm weather means shorts season! As I excitedly dug out my old favorites from the closet, I came to the same conclusion I recently discovered with my jeans – nothing fits my postpartum hips and waist anymore. I didn't have time to hit the stores, so I decided to order a box of bottoms from Stitch Fix.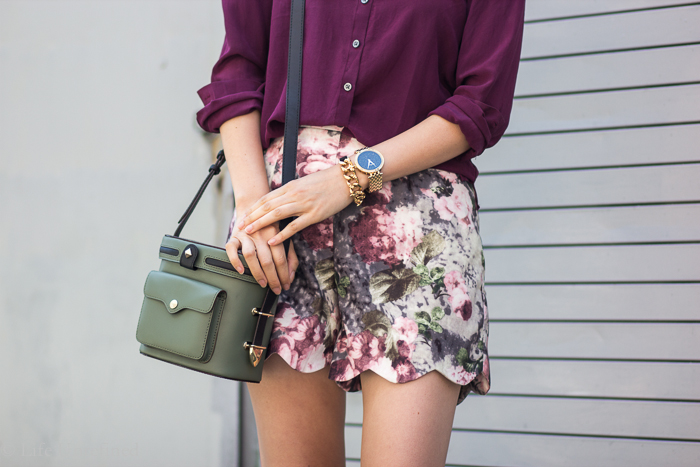 I was pleasantly surprised by how this scalloped floral number fit me. I'm normally not a fan of polyester, but the fabric on these felt comfortable and didn't have the usual static cling. I loved the darker floral print, which went well with a burgundy silk shirt from Ann Taylor. I can definitely see myself wearing it into the fall with a cozy sweater.
By the way, the Pedro Garcia heels I'm wearing in these shots are amazingly comfortable (like, old-lady shoe comfortable)! I had ordered them back in January during a post-Christmas sale, but didn't have a chance to wear them until now. Due to a foot injury a few years ago, I've had to sell a lot of old shoes and am always on the hunt for stylish pairs that don't pinch and hurt. These have just the right amount of arch support, with a small platform and a 2" heel. Not only can I literally walk in them all day, but a well-dressed boutique owner complimented me and offered to buy them off my feet. I took it as a sign that they passed the style test!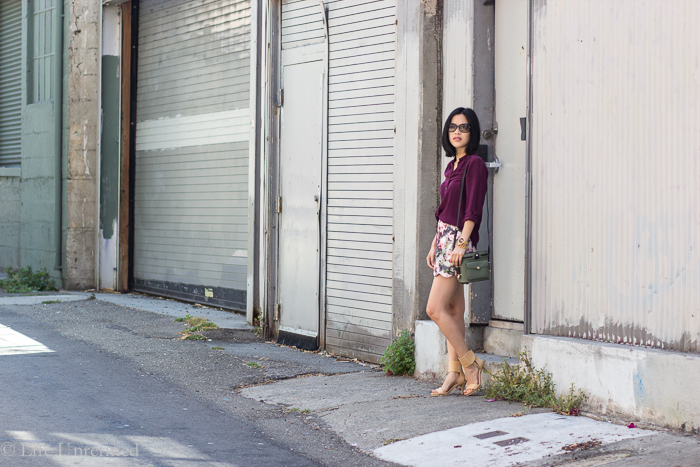 Lucca Couture Printed Shorts, Ann Taylor silk blouse (current version), Rebecca Minkoff 'Collin' camera bag, Pedro Garcia 'Wendel' heels (in black)
 Interested in Stitch Fix? Click my referral form here!