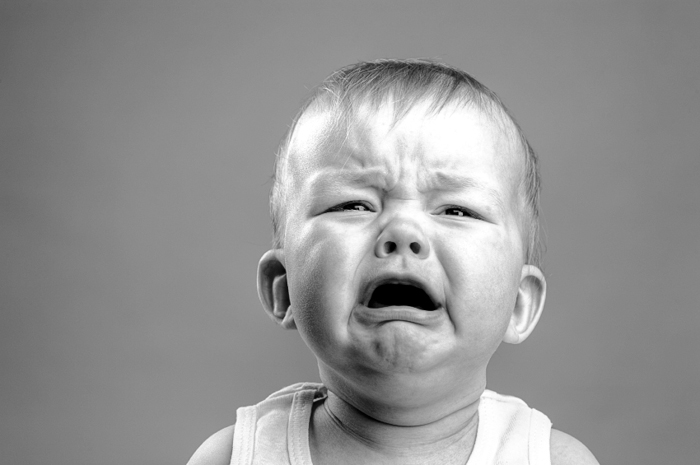 I was never one of those girls who planned on getting married or dreamed of her wedding day. But then I met Mr. Wonderful, and spending the rest of my life with him just made sense. I warned him, though, that I didn't care about a house and I wasn't sure I wanted kids. Ever.
Now I'm in my 30s, and the pressure of being a happily married woman with no kids always raises a lot of questions (and eyebrows). We're now attending more baby showers than weddings, and conversations with married friends revolve around pregnancies and IVF procedures and the best way to put your kid to sleep. There just doesn't seem to be a lot of married couples that don't have (or at least aren't trying to have) children.
"Have kids when you're ready," people say. "You'll know." But what if you're never ready? What if you just never know? I "knew" Mr. Wonderful was "the one" when I realized at some point I didn't want to live my life without him. But how do you know you want to spend the rest of your life raising a human being that doesn't even yet exist? Will I start bonding with it once I push it out of my bloody womb? Or when it screams helplessly in the middle of the night?
"No matter what, don't give into pressure." Except that as women, our body is a ticking clock. Time does run out. At some point you have to make a decision or Mother Nature will make it for you. Or you can freeze ten eggs at the sum of $15,000 (yes, I looked it up).
I once told a friend that I loved the idea of being a grandparent. "Well how are you going to get there without having your own kids first?" she laughed. Good question.
So while I'm still dubious about my mothering abilities, Mr. Wonderful and I have decided that trying to have kids would be the path of least regret. Or maybe subconsciously, we have given into societal pressure.
Are you married but don't have kids? How did you arrive at your decision?