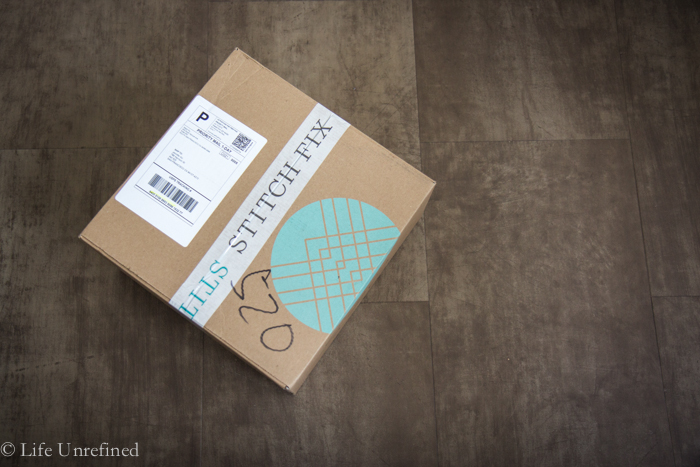 I love my job. I've had my share of miserable work experiences, and being able to honestly say I love what I do is a true blessing I don't take for granted. I love being able to select clothes for women that helps to boost their confidence and make them feel good – getting positive feedback really makes my day!
However, I will admit that as a stylist for Stitch Fix, I never got around to getting my own box. As a 5'2" petite that wears a 000 at J.Crew, I figured it'd be hard to find anything that would fit me.
But I finally caved. I'm always in need of more jackets (they're a year-round necessity in San Francisco!), and Stitch Fix had some cute styles I wanted to try. I often wear dresses, so I decided to try a couple of those, too.
My box arrived the day it said it would, and Mr. Wonderful was probably even more excited than I was. I was out with some girlfriends the night it arrived. "Your Fix is here!!!" he texted me along with a row of emoticons.
I ripped open the box the next morning. The style cards are pretty awesome.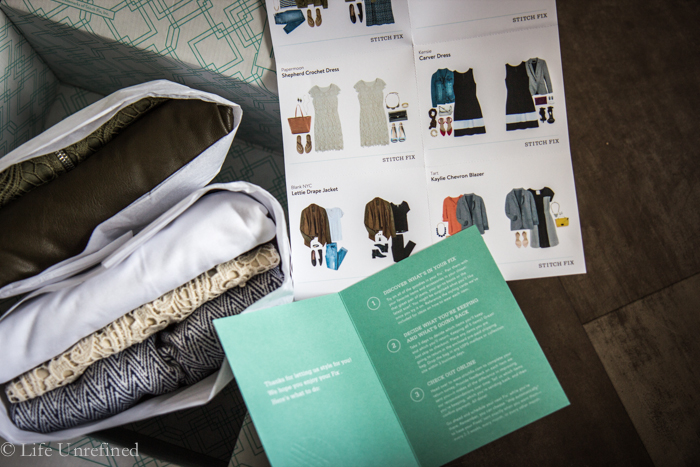 Here's the verdict on the items I selected for myself (excuse my poorly cuffed jeans):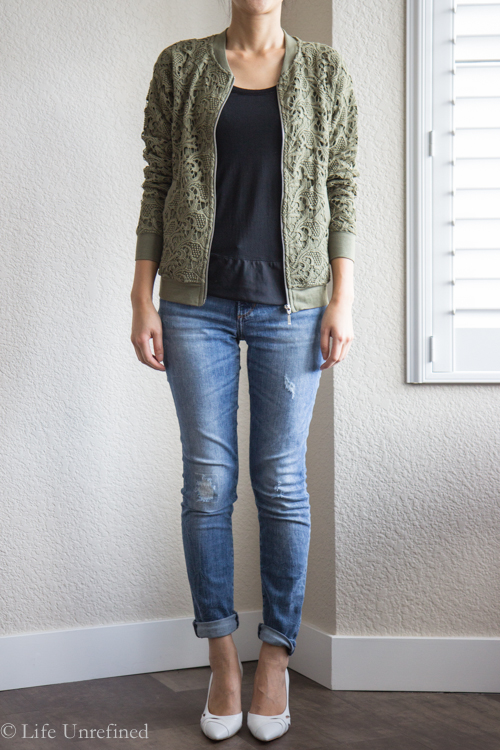 Tart Lace Bomber Jacket – Well made and I loved the lace. It would look even better on someone with a longer torso, but there's only so much a 5'2" frame can do.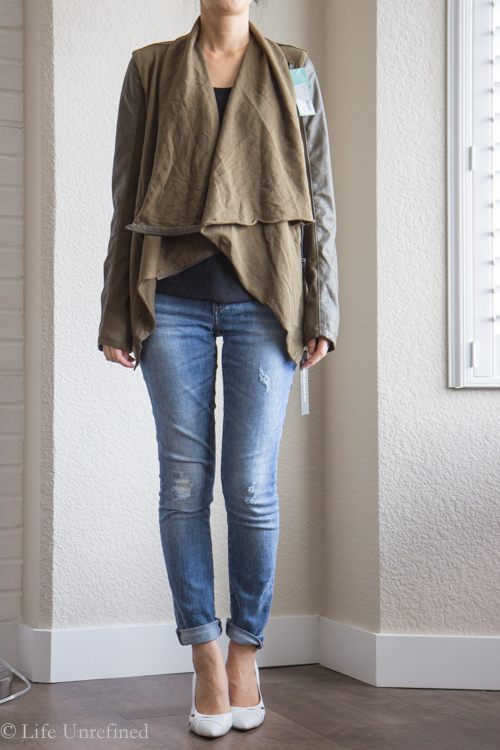 BlankNYC Lettie Drape Jacket – I didn't even put this on before Mr. Wonderful exclaimed, "What IS that?! I hope you're not keeping that one!!!" That, I informed him, was supposed to be a drape jacket. But the fabric in front was overwhelming and the sleeves were way too long. It's definitely a piece meant for taller people.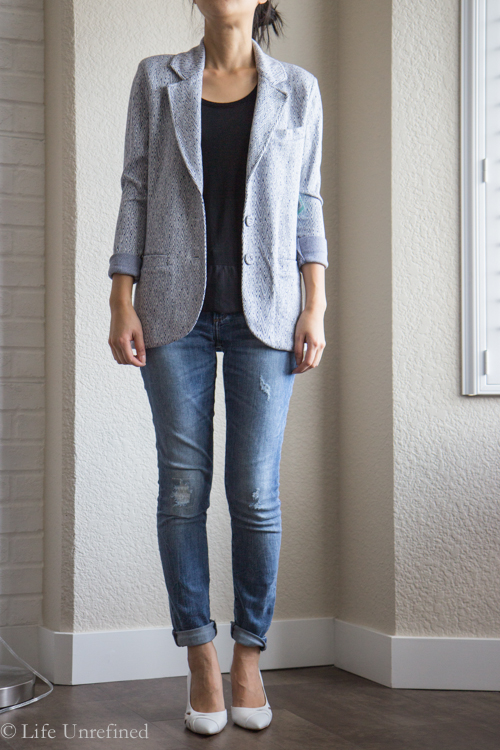 Tart Kaylie Chevron Blazer – I didn't want to take this one off. The fabric was SO soft and comfortable, and I loved the subtle chevron design. I almost kept it, but after staring at myself in various mirrors (and getting the advice of a friend), it was too boxy for my style. I love the oversized, boyfriend look on some women, but it's not one I can personally pull off.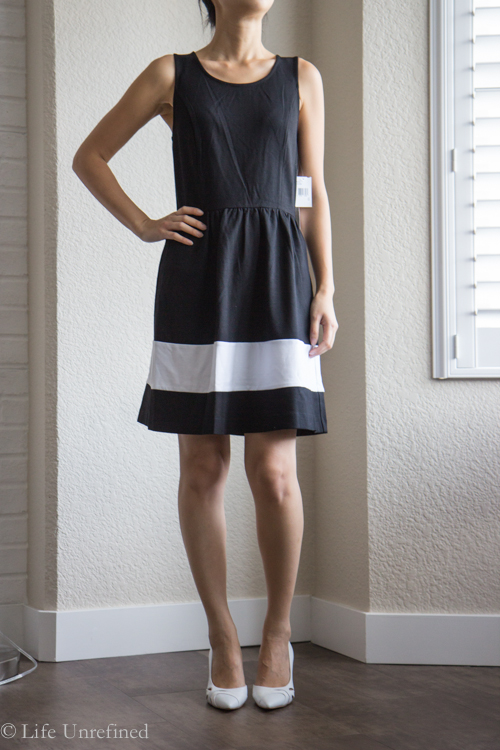 Kensie Carver Dress – Once I pulled it out of the box, I knew it was going to be too big. It would probably look great on someone who was my height but had a much bigger bust (I don't even fill out an A cup). A push-up bra wasn't going to be enough to help me in this case. Oh, well.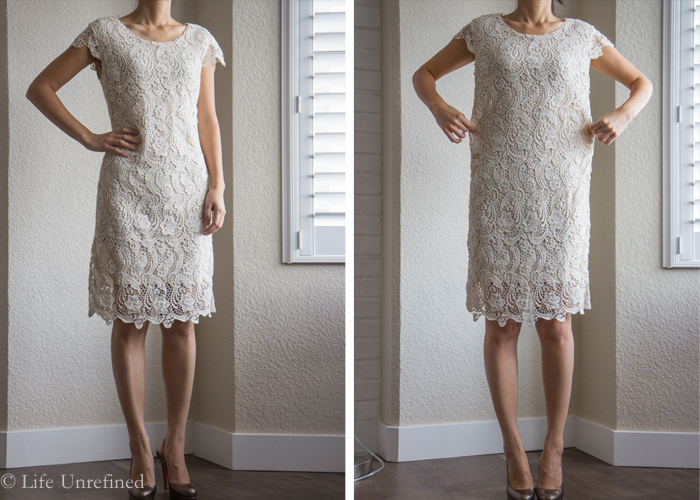 Papermoon Shepherd Crochet Dress – I really wanted to like this dress. The crochet was nice and thick, and the sleeves hung just right. In certain angles it looked somewhat flattering. But in reality it felt a couple of sizes too big. I felt like I was wearing a sack.
In conclusion? I think Stitch Fix items are priced fairly. The pieces I received were of good quality (the Papermoon dress had a nicer fabric than a similar dress I saw at Ann Taylor), and I would have kept them if they fit better. In all fairness, I have a tough time shopping at most retailers because of my small frame, anyway. Can't wait to try again!
Have you ever tried Stitch Fix? What do you think of the service? Let me know!
(If you're interested in trying out Stitch Fix for the first time, you can click my referral form here)