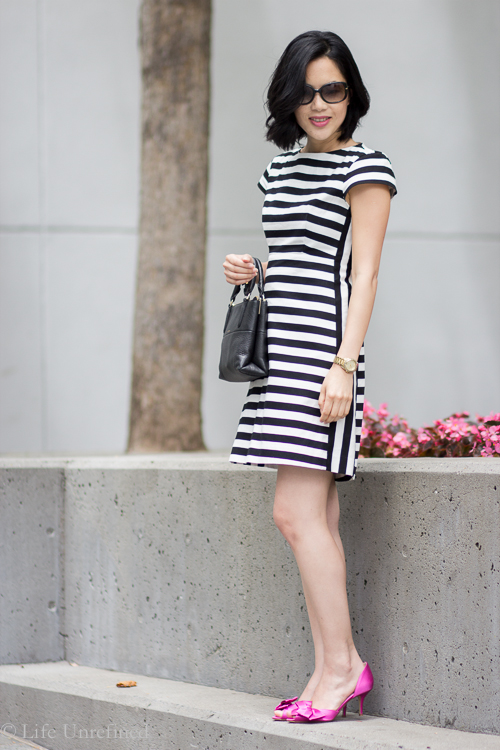 Happy Monday! I've been doing some purging of my closet lately, as I realize there are pieces I haven't touched in years and probably won't again. It's been nearly a decade since I worked in a corporate setting for example, and there is no reason suit separates need to take up valuable real estate in my closet.
And then there are those pieces that land in the "maybe" pile, like this dress I purchased from Zara a couple of years ago. Keep or not to keep? To help me make the decision, I wore it out to a lunch date with Mr. Wonderful recently.
"Is that new?" he asked, as he gave me a kiss on the cheek.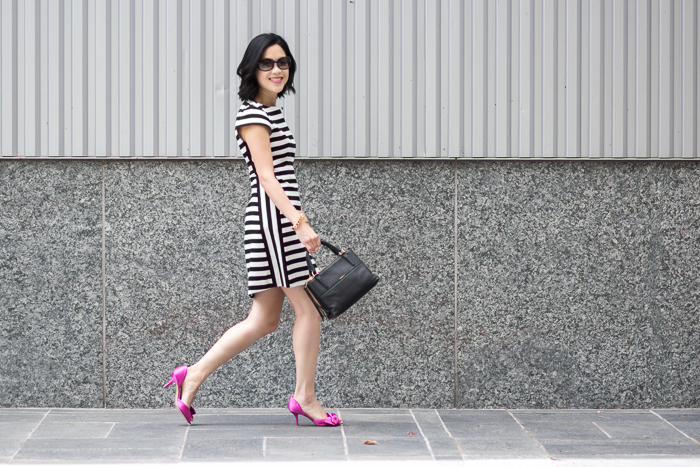 There is something so timeless about stripes. It's one of the few patterns that never goes out of style, and always seems fresh. Even if you're not much of a preppy person (which I am not), you likely own a striped item or two (or six).
For now, this is staying in my wardrobe. I may not have the occasion to wear it often, but it's a classic that will always be around.
What do you think of striped pieces? Do you wear them?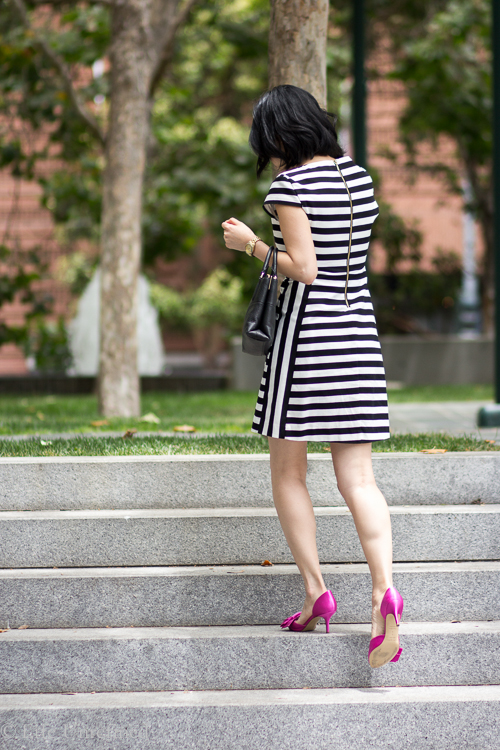 Zara dress, Kate Spade Sala heels, Coach mini Borough bag (larger version on sale!)
Sale Alert! Banana Republic is having an extra 50% off sale items this week, including this striped dress and many of the items in this post.