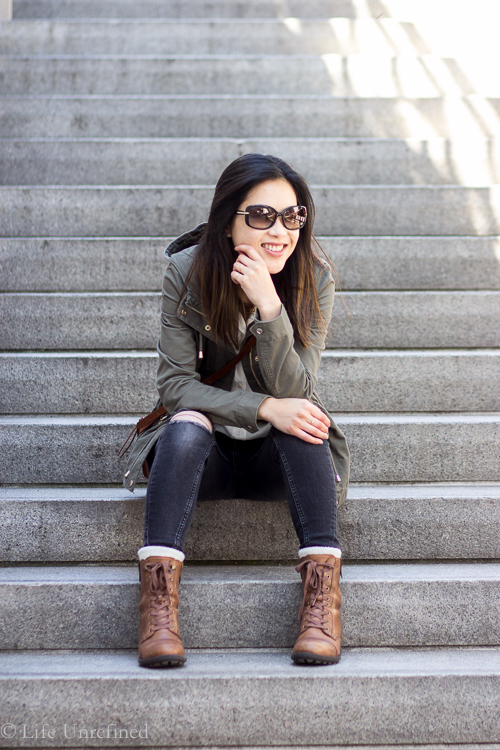 You guys. I can wear olive again.
After it made me nauseous during my pregnancy (crazy, right?), I got rid of everything related to my previously favorite neutral including my beloved cargo jacket. It used to be my almost everyday go-to, and it's something I tell my clients they should have in their closet whether they're 16 or 60. Add some jeans and a white blouse or tee and you're good to go. I've been without one for the last 2.5 years, and it's a staple that I've never found a comparable replacement for. While I love my faux leather jacket (edgy) and khaki trench (classic), a utility jacket is that effortless casual piece you can throw on over anything and call it a day.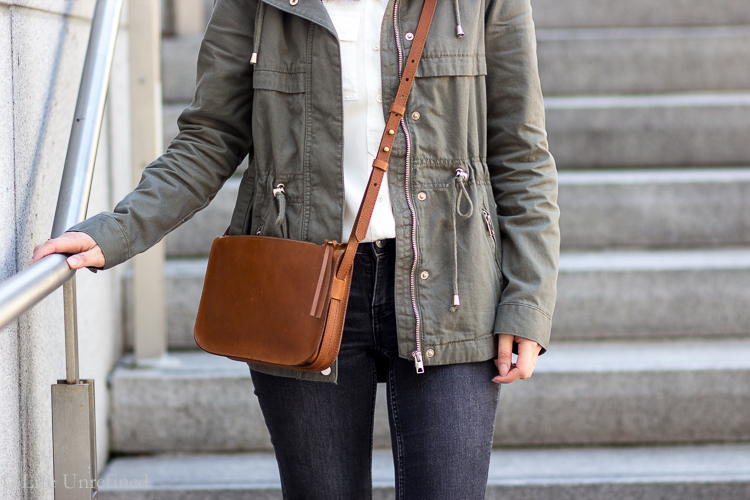 So you can imagine my excitement when I reached for this parka on my latest visit to H&M, closed my eyes as I shrugged it over my shoulders and opened my eyes expecting my hormones to tell me this was a bad idea. Nothing. I waited for a wave of nausea. Nothing.
Could it be possible? Could I wear olive again? After I wore this jacket around the store for another 10 minutes (and picked out this adorable skirt for Little V from Michelle Morin's kids collaboration), I decided it was a done deal. This jacket also fit me better than my old Aritzia Trooper, so I would definitely recommend it for petite frames. The H&M size 2 runs more fitted than Aritzia's XXS with a more flattering cropped hem. I wish the sleeves were a little shorter and the quality could be better (the zipper feels cheap), but the price is also more affordable than others I've seen.
Do you own a cargo jacket? Which brand do you own?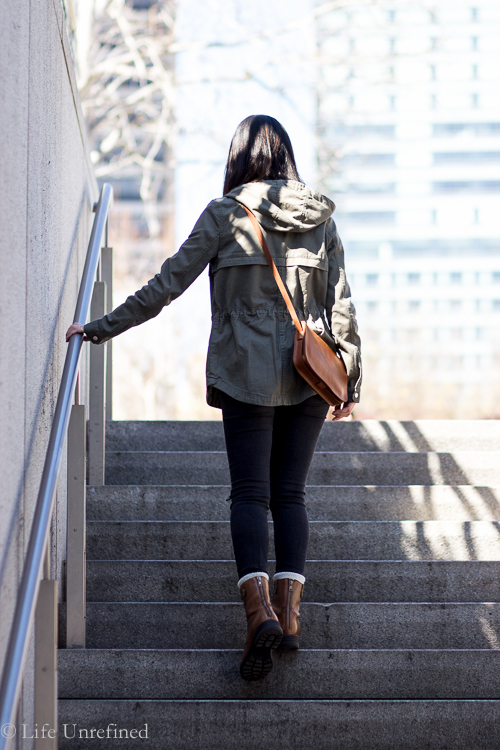 H&M Short Parka with Hood | H&M skinny jeans, old (similar) | Madewell The Simple crossbody bag | Rockport Cobb Hill Bethany boots