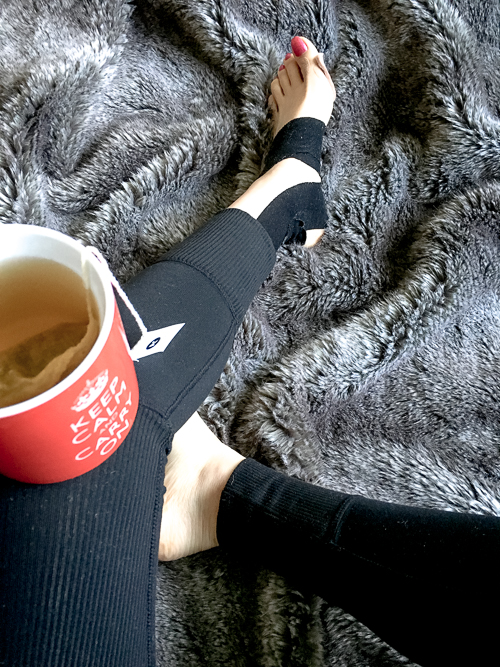 In the end, adversity finds us all.
For the past five years, I've struggled through various physical, debilitating pains – first a hip surgery that left me unable to run, then a permanent toe fracture, and now a neuroma/plantar fasciitis/metatarsalgia (depending on which of the five (six?) doctors I've seen in the last year you ask).
To suffer through any type of pain is a test of endurance, whether it's the physical kind or the wrenching heartbreak you experience through a broken relationship or death. Sometimes it's the repeated hope and disappointment of fertility tests or surgeries that fail and fail again. Sometimes they're all intertwined. Sometimes we plead with God to take it away. Sometimes we don't see the point of living any more.
Sometimes we tell ourselves that we're above the pain, that we've moved on and it can't touch us. I find this works on most days when it happens to be a busy time at work or when Little V is yelling for attention. But when it's calm, an unsettling feeling starts inside of me..
What if there's no meaning to any of this?
Meaning justifies our pain. If life was merely about living, suffering, and dying, then I think the joke is on us.
But how do we find meaning, especially if we're going through something difficult in the present? When I had my hip issues, I found myself talking about arthritis with people more than twice my age. It was both funny and not. Did my pain happen so that I could empathize with the elderly? Was God teaching me to be grateful with what I had and have? Just what was the point? I wanted answers, and I wanted them as quickly as possible. Preferably now.
The problem is that I am frequently unable to look past the present. When I limp around the house, feeling sorry for myself that even walking to the bathroom is a chore, and that no one my age has to deal with this on a daily basis (likely untrue), I end up depressed and angry. I isolate myself from the people I love, and what started purely as a physical challenge is now combined with a mental battle.
Maybe meaning eventually cumulates over time. When Mr. Wonderful and I went through a marriage crisis, it was a terrible period of anguish and trial. We wouldn't want anyone to ever go through the same. And yet it has profoundly connected us with people who may otherwise have remained only acquaintances. In a strange, twisted way, adversity binds us together. It creates community. It is through common pain and suffering that deep relationships can happen. Perhaps it is a way to let love, even more love than was there before, to grow and flourish.