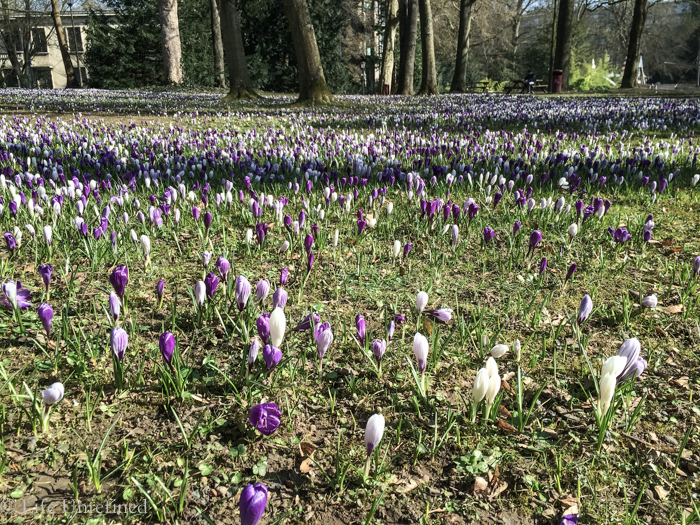 My only sister is getting married this week. As happy as I am for her, I'm also filled with anxiety for her big day. You see, on my own wedding day nearly eight years ago, my mother never showed up.
The weeks leading up to our engagement, my mother gave me an ultimatum to choose between Mr. Wonderful or herself. And while I had spent most of my life trying to be "a good girl" in order to earn her love, I didn't want to give up the man I wanted to spend the rest of my life with. I didn't love her less. I just chose to stand up to her, for the first time in my life.
After that, my mother simply stopped speaking to me. I tried to reach out to her, but every time I did, it seemed to cause more damage than good. Friends prayed for us in earnest. People assured me there was no way a mother would miss her daughter's wedding. I wanted to believe in a miracle.
I remember when my dad arrived to the ceremony, alone. I wasn't completely surprised at my mother's choice, but my heart sank, anyway. And while I have no regrets, I haven't been able to make it through the Hallmark aisle around Mother's Day without my stomach tied in knots. Mr. Wonderful and I never have fights about whose house to go to for Thanksgiving and Christmas, because my mother has made it clear that we're not invited.
It took years of therapy (and a lot from the bank account) before I was able to deal with all the emotions and heal. I got to the point where I felt emotionally healthy again. I could talk about my family without falling apart in tears. I stopped having nightmares. I still wanted to reconnect with my mother, but I recognized that a relationship takes two people willing to make it work.
When my sister announced her engagement, I was excited that she had found someone who truly loves and cherishes her. But I also knew my mother would likely be at the wedding (she and my sister have a healthier relationship). Suddenly, the old fears that I hadn't felt in years came flooding back. It had been so long since my mother and I had even looked at each other in the face – anything could happen. And as much as I want to honor and support my only sibling, I'm also dreading the ceremonial procession as her matron of honor. Will my mother even acknowledge me as I walk by her chair?
Eight years later I still question if I should have tried harder. When is it time to let go? As I witness new cycles of life and see my friends gaze adoringly into their infant's eyes, I can't help but wonder, What was wrong with me?
Have any of you been through a similar situation?