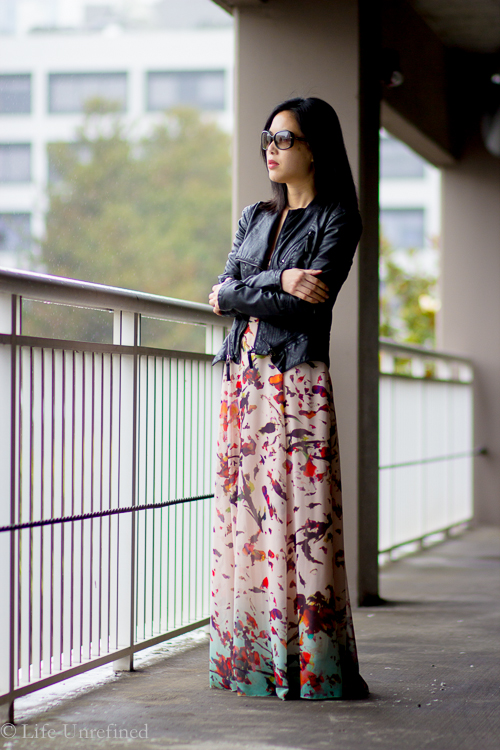 I had a couple of events to attend recently, and was at a total loss on what to wear. Due to my foot injury last year, wearing anything but these sneakers was not an option. I was hoping to wear a short, fitted dress for the sporty, flirty look that many celebs are rocking, but it wasn't right without black and white sneakers. A maxi dress seemed like a safe idea, but the few I own have longer hems that were meant to be worn with heels. Since I didn't have enough time to get one altered, I turned to Rent the Runway.
This dress ended up fitting me perfectly, and for a $30 rental price it's a good deal. It was perfect for my small-busted 5'2" frame, and it barely grazed the ground when I wore it with sneakers. For petites that don't have any foot issues, flats would be perfect! I paired it with a soft cardigan for one event and an edgier pleather jacket for the other.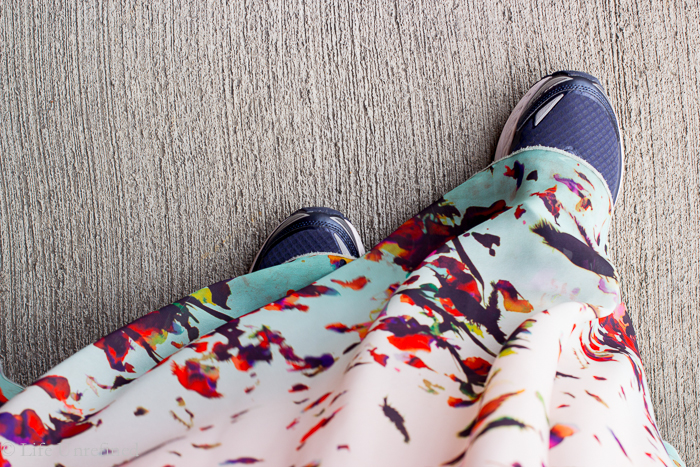 Readers – do you have any ideas on what I can wear to more formal events with my sneakers? I would love your help!!