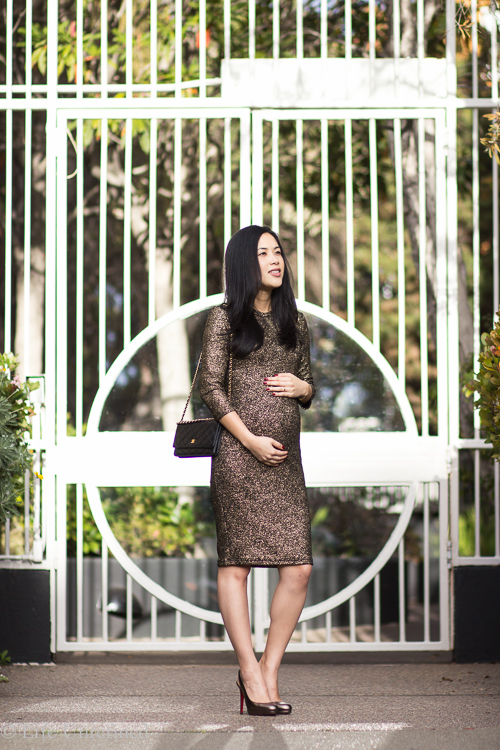 It's hard to believe we're already in the middle of December and thrust into holiday festivities! Knowing that I wouldn't be able to fit into my usual semi-formal dresses this Christmas season, I recently popped into a Forever 21 store hoping to find an affordable option that would tide me over.
My pre-pregnancy body has always had a hard time finding clothes that fit properly at Forever 21. Either their dresses are too short and too tight (it's where teenage girls go to find clubbing clothes, after all), or their sweaters and jackets are too baggy and long on my petite frame. Plus the older I get, the less patience I have to shop for something that will only last through a few wears.
I promised my sister (and less enthusiastic shopping partner) I'd do a quick 15-minute walk through the store, and leave if I didn't see anything. My eyes immediately fell on this dress. Initially it looked like it would be too tight, but after feeling the fabric I decided to give it a try. The shimmery gold knit was decently thick and stretchy, and when the rest of the store didn't seem to have any other viable options, I headed to the dressing room. I knew it had passed the test when my little sister nodded in approval.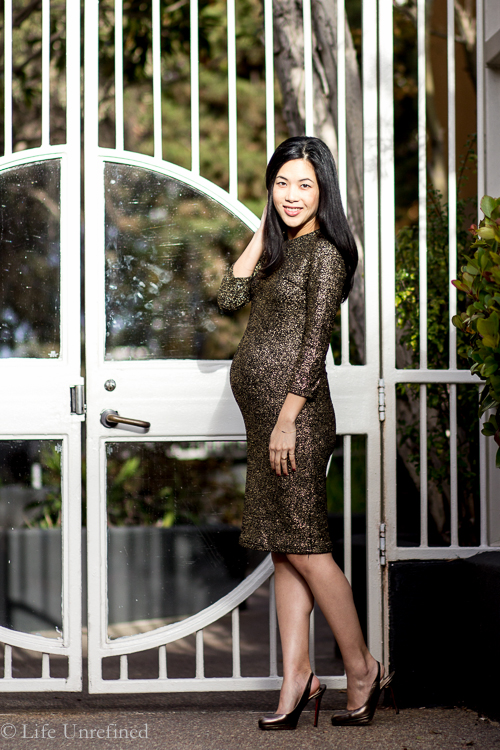 At $25, this dress is a steal. It's more comfortable than some expensive dresses I own, and hits the right notes between flirty and conservative. Plus I was surprised to find it's made in Korea! I've already worn it to several events this week, washed it three times, and there are no signs of loose threads, fading, or rips. I'm impressed. I've warned Mr. Wonderful he'll probably be seeing me in this dress 6 or 7 times this month, and he just grinned. I don't think he minds.
What are you wearing to holiday parties this year?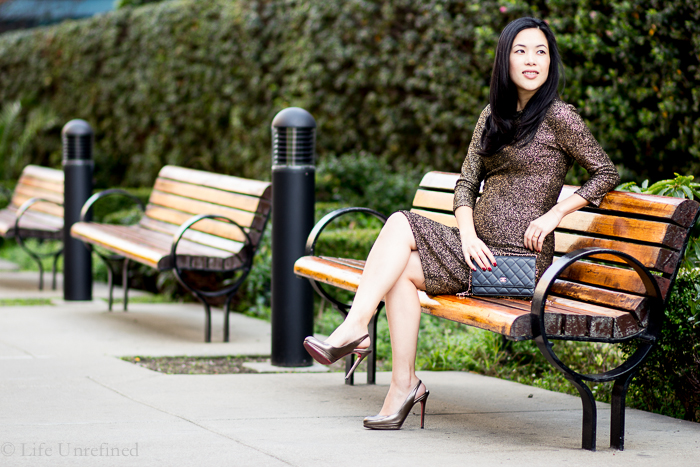 Forever 21 metallic-flecked bodycon dress, Christian Louboutin gold pumps (similar)