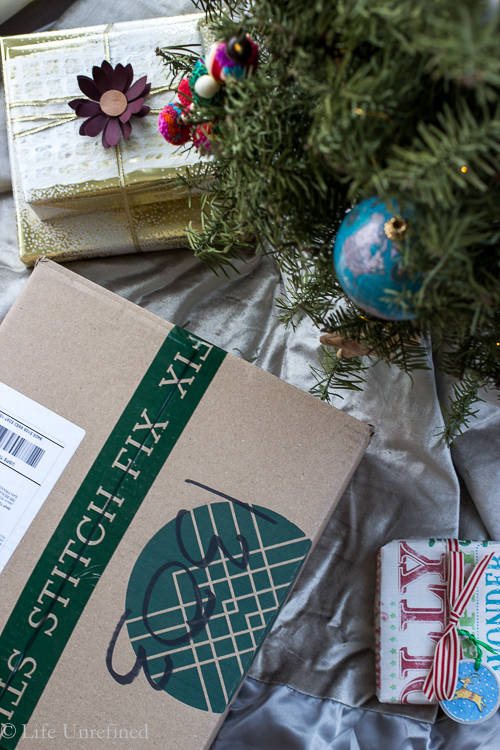 Christmas came early for my husband this year, in the form of his first Stitch Fix box. This guy dislikes shopping so much that I can only drag him to the mall if he finds a Pokemon worth catching. He buys maybe a few new pieces a year, so I thought having his own personal stylist *wink* would be a positive experience for him.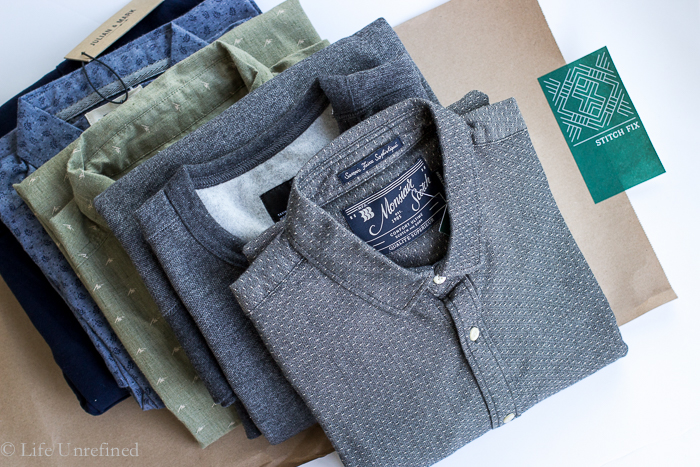 One of the ongoing challenges for Mr. Wonderful is that long-sleeve shirts are usually too long for him in both the sleeves and the overall length. At 5'8″ he has a shorter torso and it can be frustrating that brands such as Banana Republic don't better cater to his proportion. Two of the shirts from Stitch Fix clearly show this issue: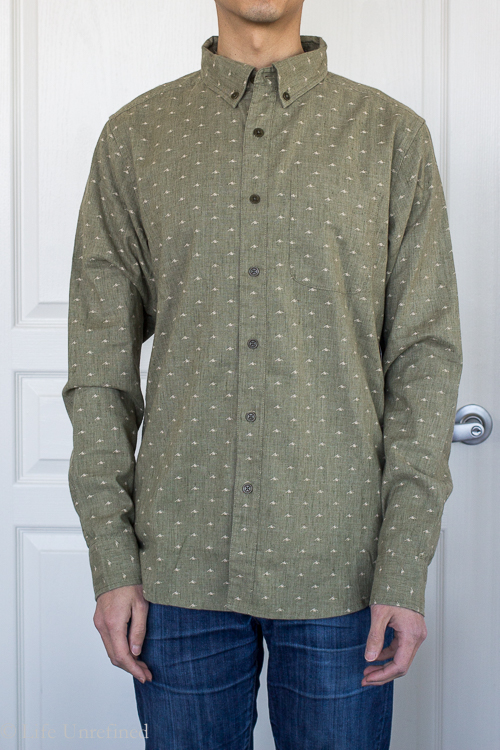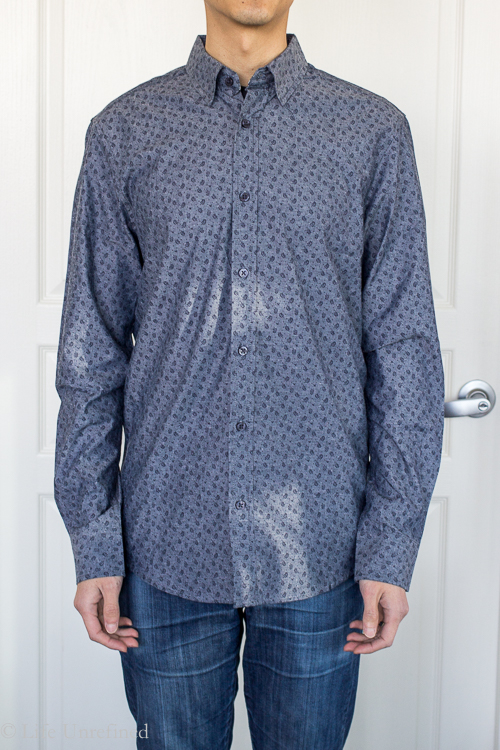 It was no surprise, then, that he loved the next shirt he tried on. For once, a shirt fit him just right!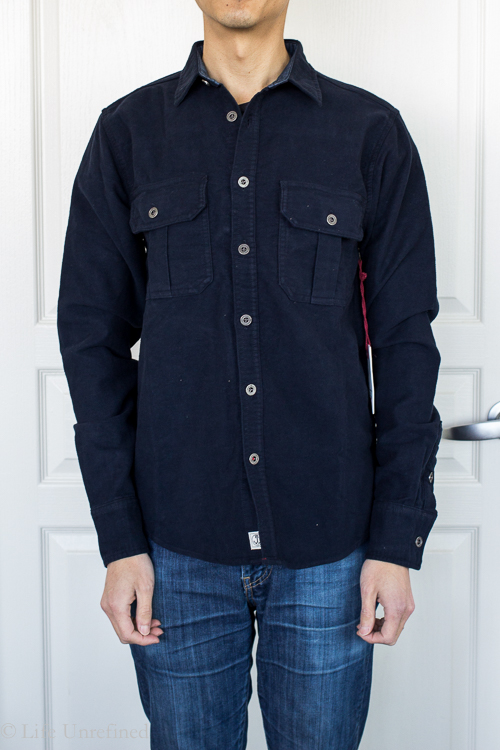 His absolute favorite though, was this Pieter dobby shirt by Scotch & Soda. He loved the soft feel and the unique print, though not the price ($125). It fit very nicely along the torso, although the shirt and sleeves were once again on the long side.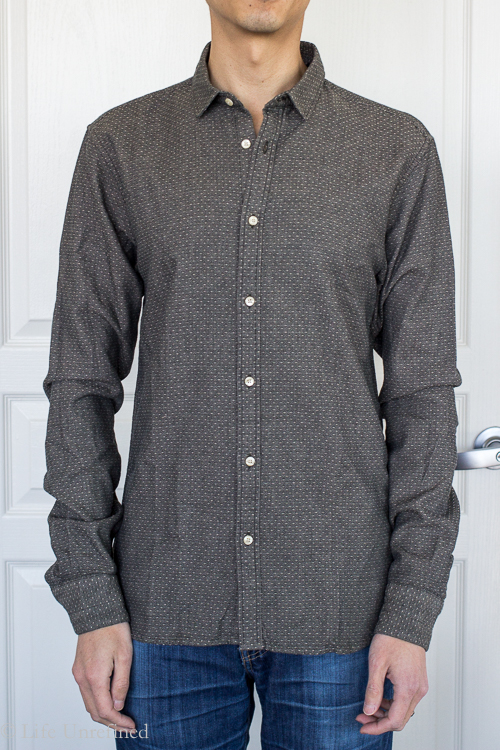 For reference, I thought I'd compare the sleeve lengths of three of the shirts. Definitely a significant difference between the chambray and the dobby!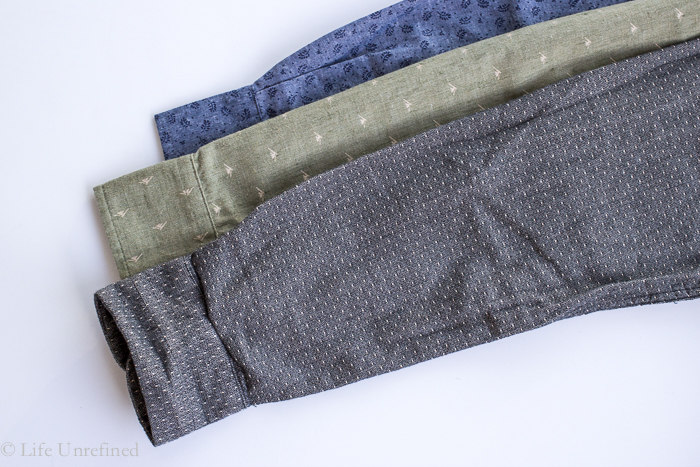 This pullover fleece by Tavik was a keeper. Mr. Wonderful kept commenting on how soft it was, and ended up keeping it on (and wore it again the next day).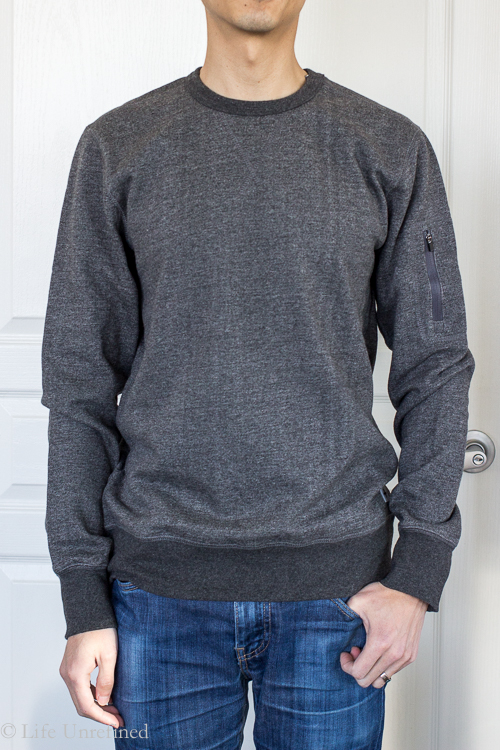 We ended up purchasing three of the five pieces, which is actually more than I expected given Mr. Wonderful's pickiness. If you're interested, sign up through this referral link to get your first $20 styling fee waived! Works for both men and women. Doesn't hurt to take a risk when it's free, right? 😉
Have you tried Stitch Fix? What do you think of the service?