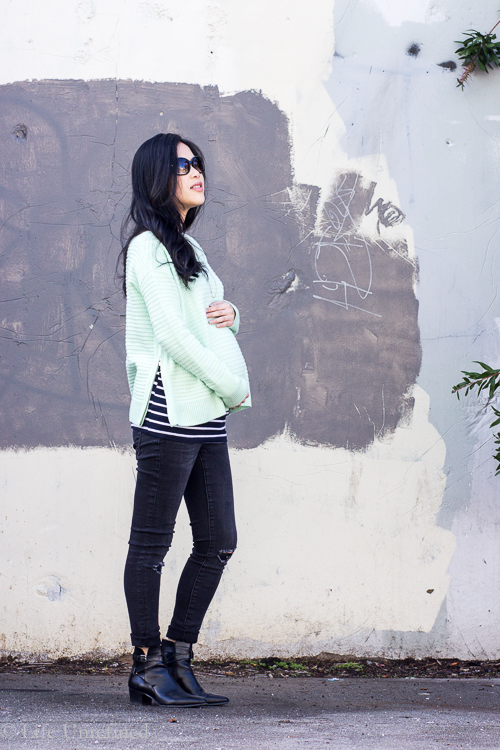 It might be Valentine's Day weekend, but Mr. Wonderful and I are opting to celebrate by lounging and relaxing at home. Every spare day is becoming precious, with the knowledge in the back of our minds it could possibly be our last one together with just the two of us.
Though Banana Republic launched its Sunday Sunday lounge collection a little over a year ago, I only discovered it a few months back. This cozy mint sweater has accommodated my growing stomach nicely, and is the perfect layer to throw on over a fitted shirt. It's been one of my go-to pieces, but only recently did I realize I never took a photo of it for my blog!
Dragging a grumbling Mr. Wonderful off the couch, he took a few quick shots so I could share it here. I'm so appreciative of him. Many people don't realize that behind most fashion blogs is a significant other who is unpaid and would rather be doing something (anything) else other than taking photos of their girl making comical poses as strangers walk by. But they do it because they want to support us. They believe in us.
Now that's love.
How will you be spending Valentine's Day?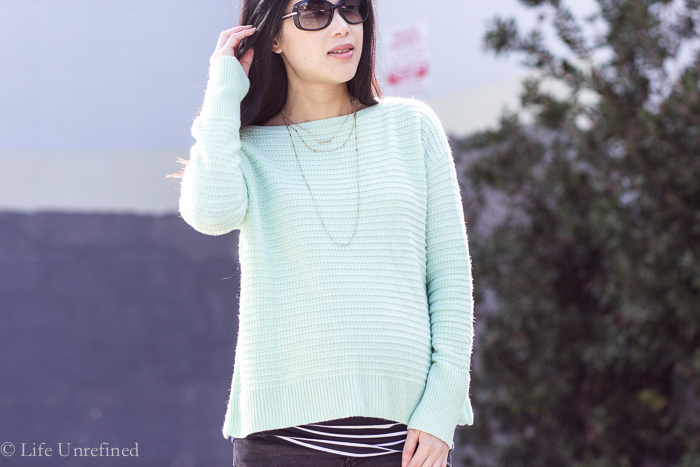 Banana Republic sweater (similar style), H&M MAMA jersey top in dark blue/striped, Banana Republic jeans (similar)