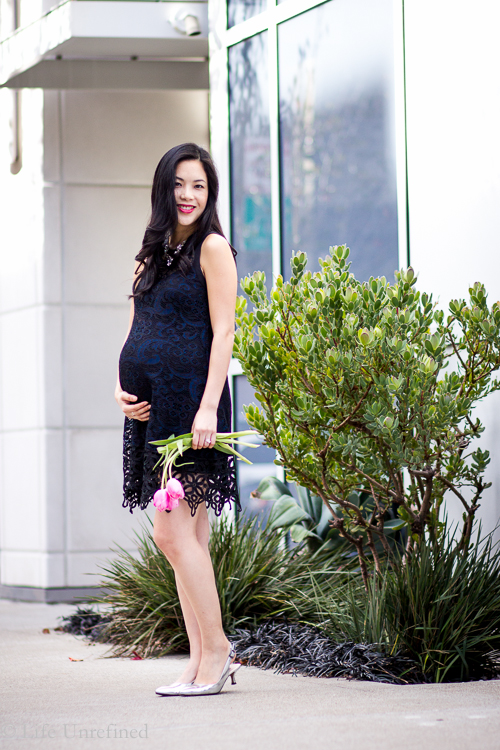 Last week I made a trip to the hospital, expecting to get some IV fluids after a night of vomiting/diarrhea and then head back home for some much needed rest. Instead, I ended up delivering a baby girl 14 hours later! Little V arrived 3 weeks early, with all her fingers and toes (yes, I counted).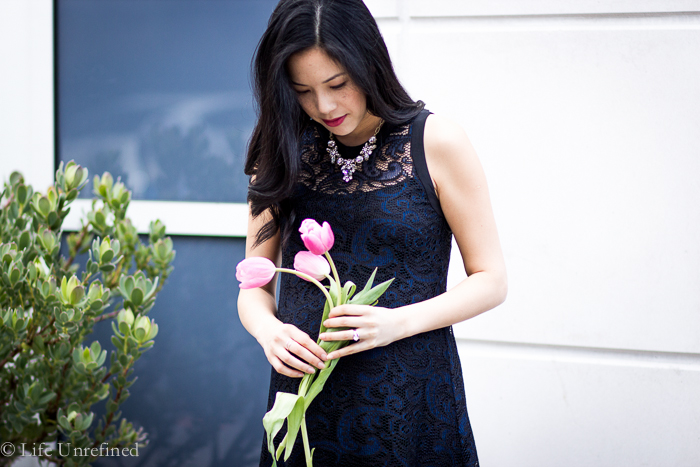 It's hard to believe these photos were taken just days prior, on the way to a nice dinner with Mr. Wonderful. He had bought me tulips (tulips were the first flowers he ever gave me), and we had talked about the "need-to-do" checklist we still had to go through before the baby came. Eat at our favorite Japanese restaurant one more time. Get a head start on taxes. Put up the Etsy print I ordered above Little V's changing table.
There are moments when your life changes in an instant. Death. Suffering. Life. A baby enters your world and it is true – suddenly nothing is the same again. In 48 hours our lives have become focused on how to keep this five-to-six pounder alive, to ease the effects of jaundice, to make her poop and pee at least 10x a day, to rush her to the ER when her temperature dipped to a scary 92 degrees.
A baby comes reminding you how fragile yet miraculous life is. Looking out the car window on the ride back home, I marveled at how incredible it is that we were all given birth by somebody. How we all used to be so, so small. And survived.
Parenthood has arrived. Hopefully we'll get our taxes done.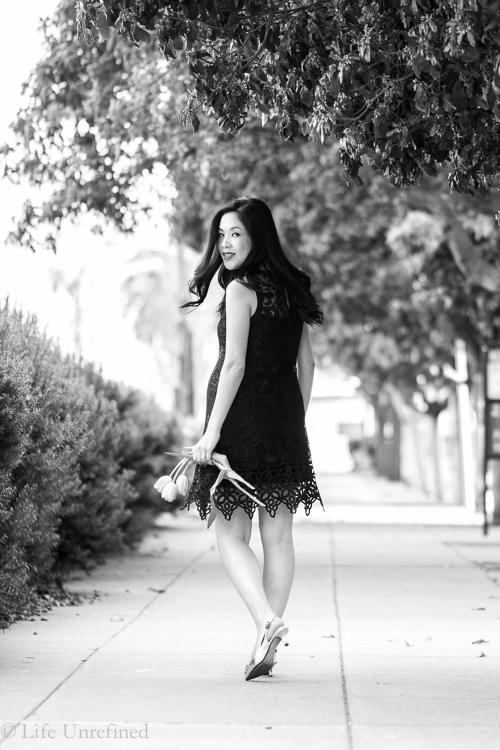 Nanette Lepore dress (rent it here), J.Crew statement necklace (steal), Clarks silver kitten heels (love these)