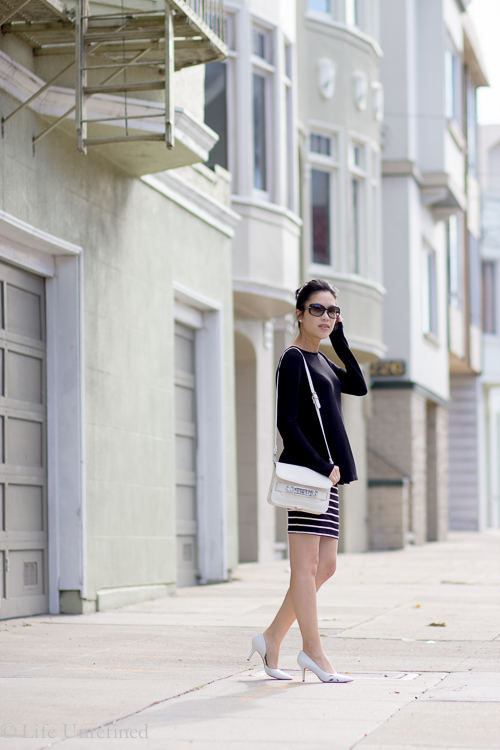 Asos is one of those websites I've always wanted to love (Cute, affordable clothes from Europe! Free shipping! Free returns!) but for one reason or another, it never quite works out. Either the regular sizing is too large, or the petites section is too short. The material tends to feel thin and after two gentle washes, the top I'm wearing here developed not one, not two, but six little holes. Poor quality always makes me feel like I wasted my money no matter how cheap it was. Not a good feeling.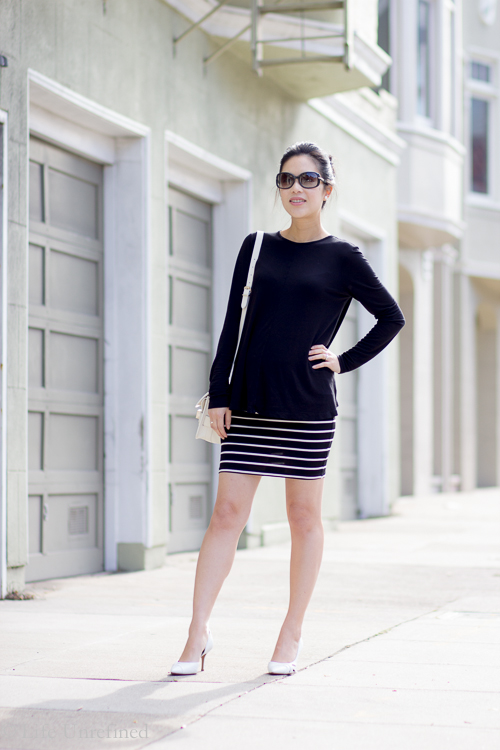 However, I was pleased with the two maternity skirts I recently ordered from them. Both had a much thicker fabric (no underwear lines!) and have held up so far. I never thought horizontal stripes would look flattering on a pregnant frame, but they do, especially when the piece is fitted. Balance it with a drapey swing tee, and you're good to go!
Have you purchased anything from Asos? What has your experience been like?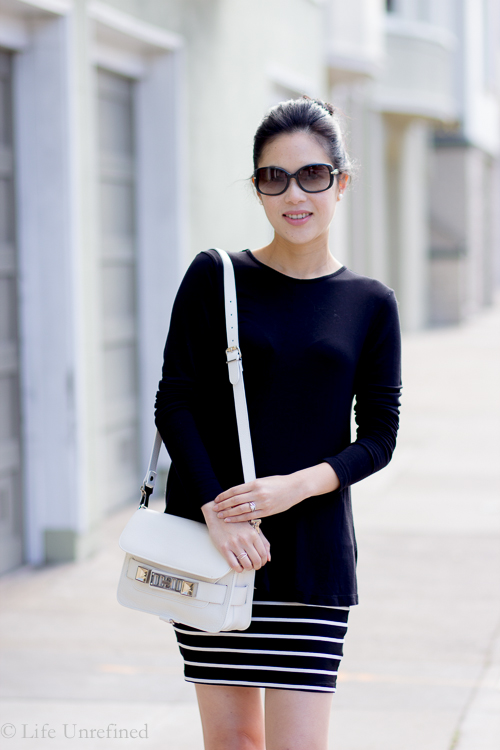 Asos Drapey Top (similar), Asos Maternity mini skirt (solid black)
 Photography thanks to Ping!