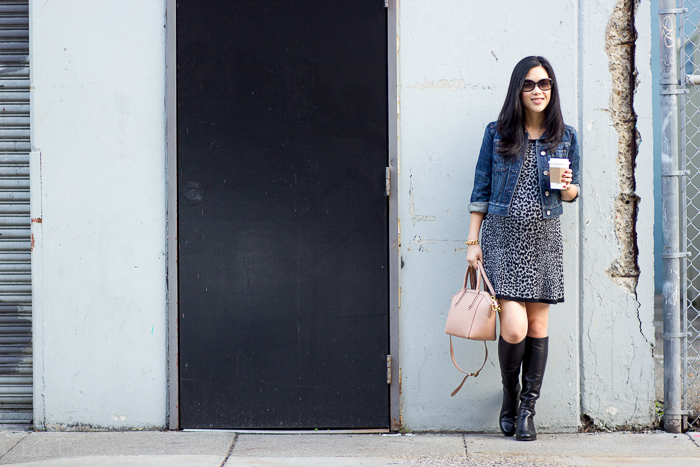 Happy New Year!
With each passing month comes new weather and unaccustomed weight gain, forcing my pregnant self to figure out (quickly) what I can and can no longer wear. I usually end up with a few outfits that I wear on rotation, though the frequency with which I wear them makes me wonder if my friends think I never wash my clothes.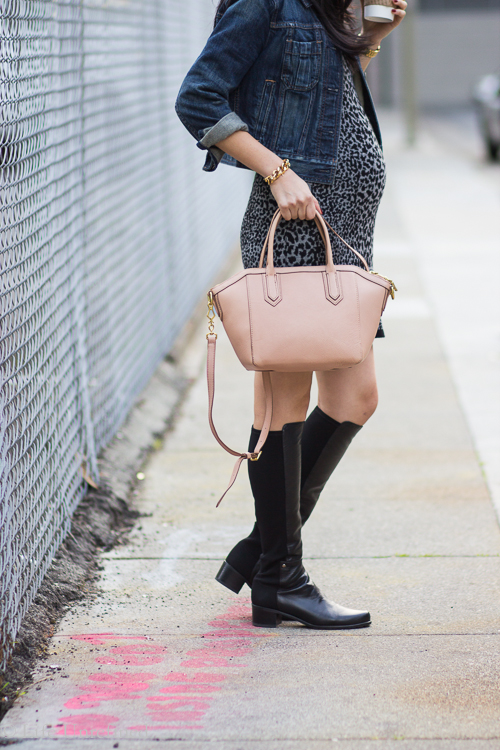 Case in point: this French Connection gray and black leopard print sweater dress I scored for $20 last month at Marshalls. Scrolling through my Facebook feed recently, I realized that I wore this dress to nearly every casual holiday get together and mini-reunion last month. I wore it during a Marching Band reunion (yes I was a bando). I wore it to the baby shower my sister-in-law threw for me over Christmas. I even wore it on a recent road trip I took with Mr. Wonderful, when I fulfilled my wish of visiting all 50 states in America. Pretty sure my cost per wear is nearing $1 or less!
Do you have any items that you wear so often it feels almost embarrassing?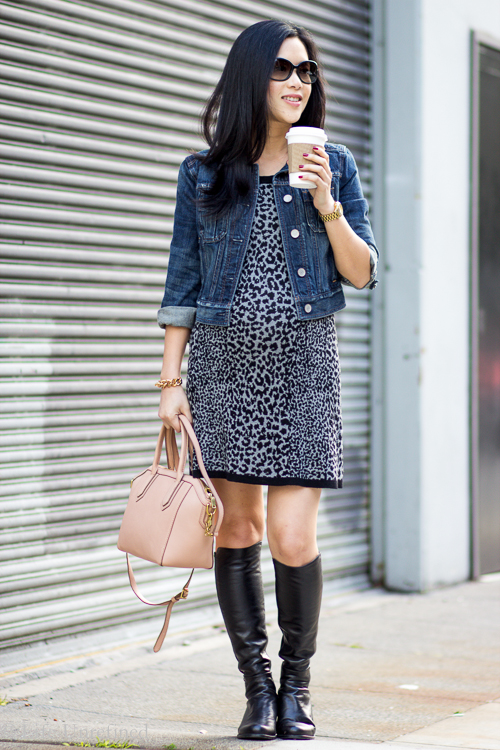 French Connection dress (similar), Express denim jacket (similar, sale), J.Crew mini Tartine satchel