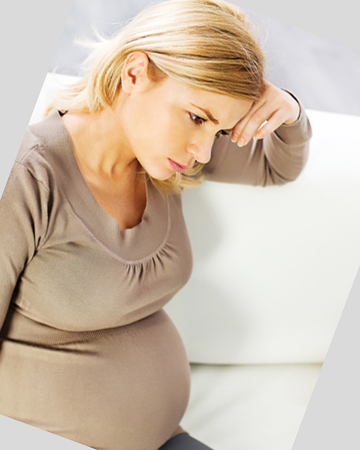 Dear friends,
I know I've been gone for awhile. And the longer I've been away, the more foreign it feels to write, and yet this morning I felt so lonely that I knew writing would be more therapeutic than talking to anybody about it.
I've been sick. The kind of sickness that normally comes with weight gain, cramps, forgetfulness, and a parasite that finally leaves your body after nine months.
Yeah, I'm pregnant.
In the midst of the nausea and vomiting, I started reading "mommy blogs" in order to make sense of it all and in hopes that I would find one I could relate to. I found two types of moms – ones that were angry and hilarious, and ones that seemed so happy it made me wonder if they found rainbows at the toilet bowl (Morning sickness is great! Your child will have a higher IQ! Consider yourself lucky!!!!!).
I couldn't find a blog that could just be real, without the embellished drama. I wanted to read about someone who, like me, was filled with uncertainty and fear despite the recognition of the miracle at work. I just want to know that it's normal to break down in front of your husband and sob that you'll never have the same body again, that you'll never have spontaneous dates again (or at least, for 18 years, if you can survive that long), that you'll never have the same life again.
And I want someone to tell me all that without adding, "Oh! But it's all worth it in the end! (insert row of smiley emoticons here)." Because you know what? I'm not yet at the end. And I'm sincerely glad it was all worth it for you, but what if… it's not for me?
What. If.
Because, you see, you can't draw that same conclusion with everyone. My mother made it clear to me having children was not worth it for her "in the end." She said it calmly, on her way to driving me to school one day. I didn't know how to respond. Her advice to me before I got married was, "Well if you must get married, whatever you do, don't have kids. It'll ruin your life."
So while I have had moments of joy in hearing my baby's heartbeat and seeing its skeletal structure (pretty crazy what you can see in ultrasounds these days!), and while people congratulate us with huge smiles and blessings, I have moments when my heart just feels devoid of emotion.
I have wonderful friends. There are days when I can be strong, and I find myself believing them when they remind me, "You are not your mom. Lean on your faith, not your understanding." But then there are times of weakness like this morning, when a little voice inside asks, "Who are you kidding???"
I may be the only person I know who is going through this. But hopefully if you find yourself in this place one day, you'll remember this post and know there is at least one person out there who understands.
You're not alone.