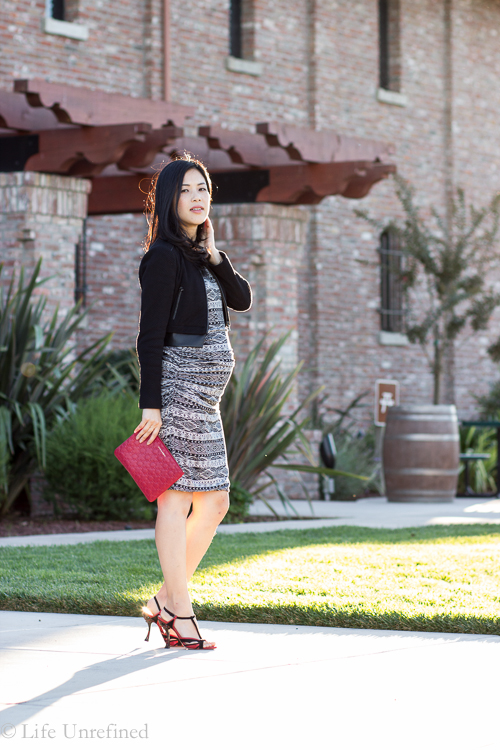 Now that I'm more than halfway through my pregnancy, nearly all my old bottoms (pants, skirts) have stopped fitting. I had naively thought at least my stretchy yoga pants would accommodate my growing stomach until the end, only to find out this past week I had started suffering from wedgies every time I put them on. Apparently my butt is growing larger too, and not as a pleasant side effect from working out!
A good friend of mine got married recently, and in a panic I tried on every dress I owned. Only two still fit, but they were rather casual and plain. I was trying to figure out if I could make one of them work with some statement jewelry, when Mr. Wonderful suggested that maybe the dress I kept from my last Stitch Fix box would be a good option.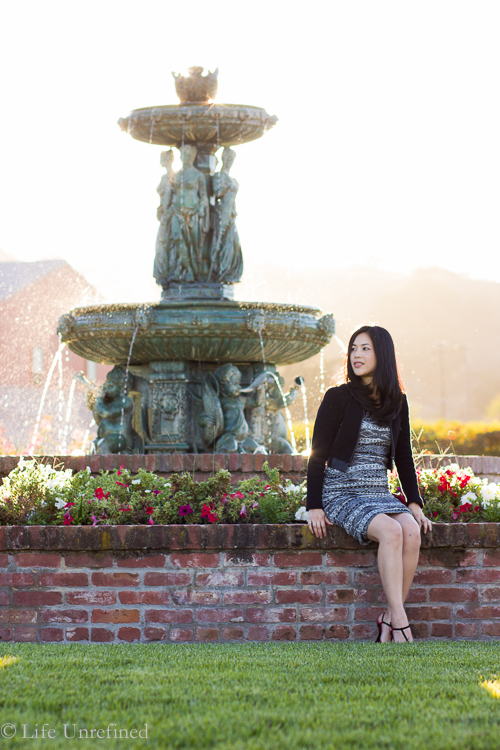 I love this dress. It's so comfortable. The nice thing about wearing fitted clothing when you're pregnant is that after a full meal, you don't have to worry about looking pregnant. Because you are. For once, having a big stomach is actually a good thing.
Hope you're having a good week!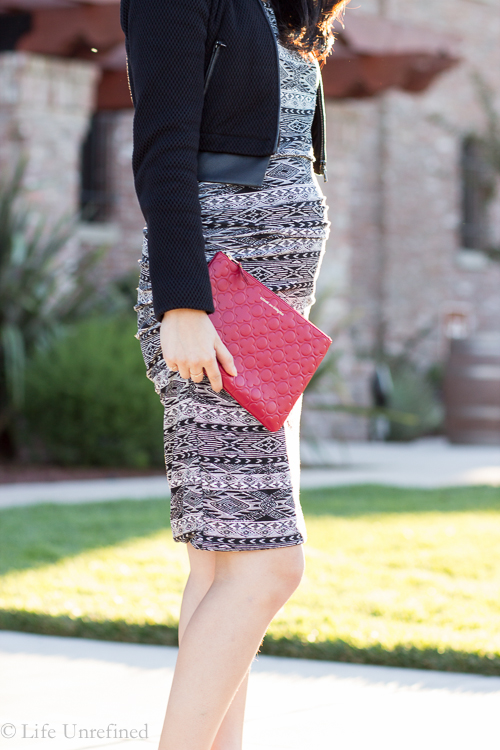 Kut From The Kloth dress, BCBG jacket, Commes des Garcons clutch