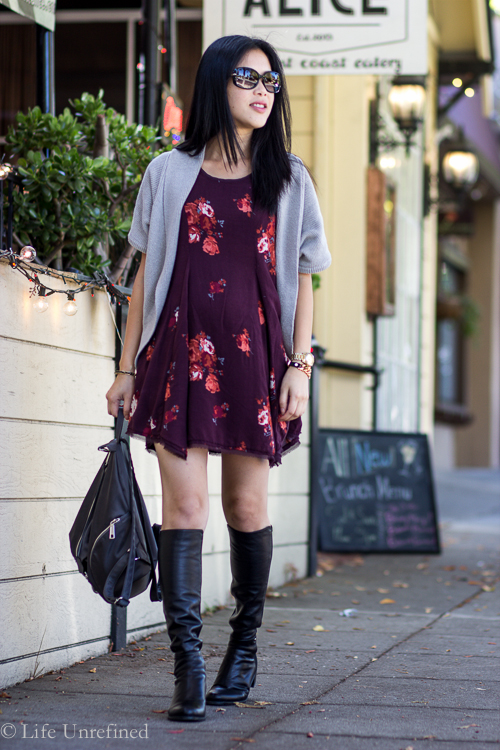 The beauty of fashion is that you never have to commit to anything, unlike a lot of other areas in your life. There can be seasons of reinvention, like the time I was in fifth grade and realized blue was a safer color to wear if you wanted to disappear from a bully. Or when I was in middle school and was consumed with the idea of wearing a creamy, lacy chiffon dress for my graduation ceremony.
With my first job out of college, I was barely making enough to pay my monthly rent and daily commute. Shopping was limited to the sales rack at Gap and Old Navy, and I got good at finding $10 jeans and $3 tops. Unfortunately, I also found people don't take you as seriously when you're wearing clothes that are obviously from the children's section (it doesn't help when you're petite). I learned classic pieces were often worth the investment, and fitted, tailored clothing can make all the difference.
But being pregnant has brought upon a new season, where another little human being demands to have room to grow in your belly. Gaining a pound a week made me realize I was rapidly losing my waistline. Before I could wear my favorite pencil skirts "one last time," I had to find new clothing, and with it, a new style.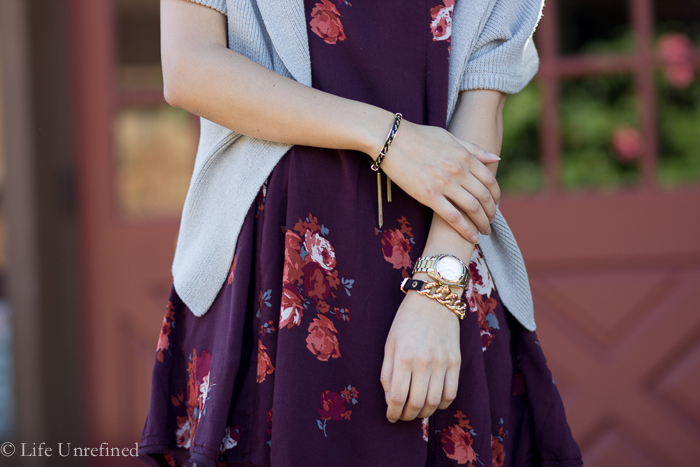 I've never gravitated towards the boho look, but perusing Pinterest soon taught me that loose swing dresses made for chic maternity outfits without requiring the purchase of maternity-specific clothing. This dress from Urban Outfitters allowed me to test drive this style, and now I find myself wearing it once or twice (okay, three times) a week. I love that it's something I'll be able to wear not just during or post-pregnancy, but long afterwards, too. Until I fit into my beloved skirts again, that is.
Do you like boho styles? What is your opinion on swing dresses?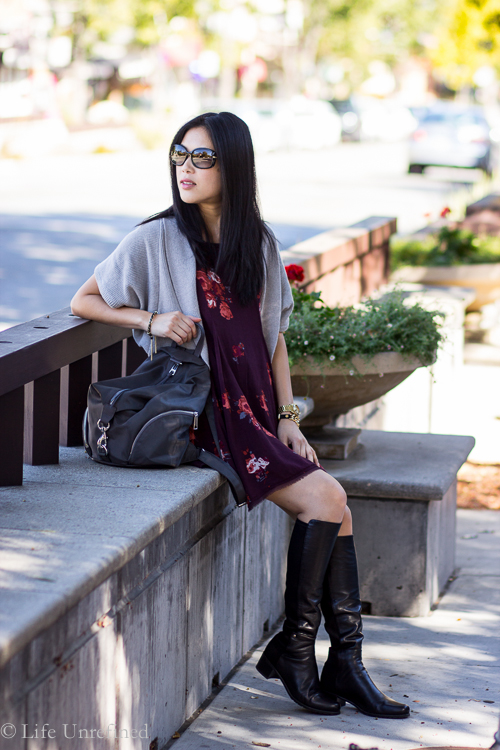 Urban Outfitters t-shirt dress (sale), Anthropologie Temesa cardigan (Ebay), Rebecca Minkoff Julian backpack (other versions)