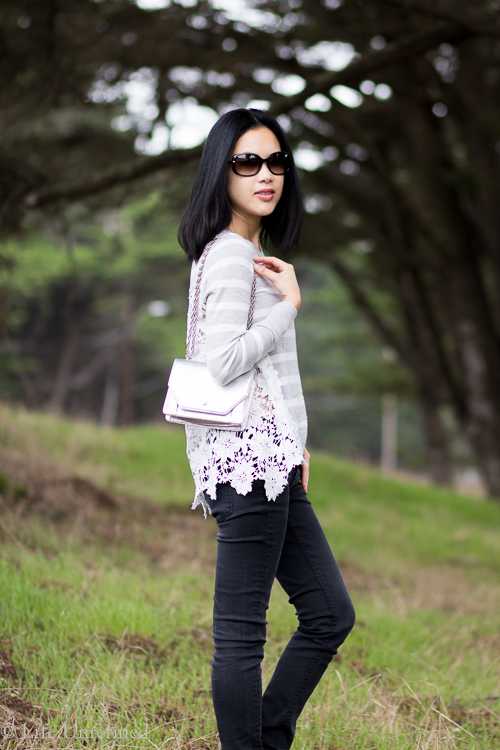 Pre-baby, there were two types of sweaters in my closet – cashmere and embellished. Wool had always made me itch, so growing up I kept warm in the winter by layering a gigantic sweatshirt over a couple of long-sleeve tees. (Obviously, this did not make me date worthy for quite a long time). When I finally discovered cashmere, I started stocking up on the precious sweaters during after-Christmas sales. J.Crew makes some of my favorites, especially with their gorgeous colors.
Now that I have a baby, spit-up is a common occurrence, and I did not want to start racking up unnecessary dry-cleaning costs. I've tried hand-washing a couple of cashmere sweaters in the past, and knew that was a mistake (the fine material becomes fuzzy and worn looking).
As for my embellished pieces…well let's just say that Little V does not enjoy rubbing her face on rhinestones.