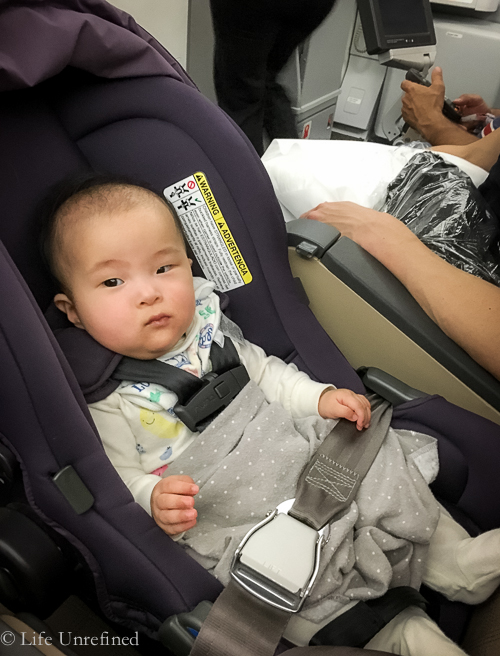 I'm just as nervous as you, honey.
When Mr. Wonderful first suggested we spend the rest of his paternity leave going to Europe, I thought he was out of his mind. Little V was only 2 months old at the time, and the idea of hauling my sleep-deprived, half-crazed self with a baby in tow just seemed insane. I could barely get through the day by day, and he wanted to travel?!
"Fine," he said. "You're no fun."
Sigh. Apparently giving birth to a baby also turned me into a party-pooping old grouch.
So I relented, though in the weeks and days leading up to the trip I was half-hoping that a minor catastrophe would happen. Just bad enough where Mr. Wonderful would have to admit cancelling the trip would be for the best, but of course not so bad that anybody got permanently hurt. I did end up with a foot injury, and Little V did pick up an ear infection (we went to urgent care two days before the trip), but Mr. Wonderful cheerily carried on with his packing. So off we went. And here are some things I learned: